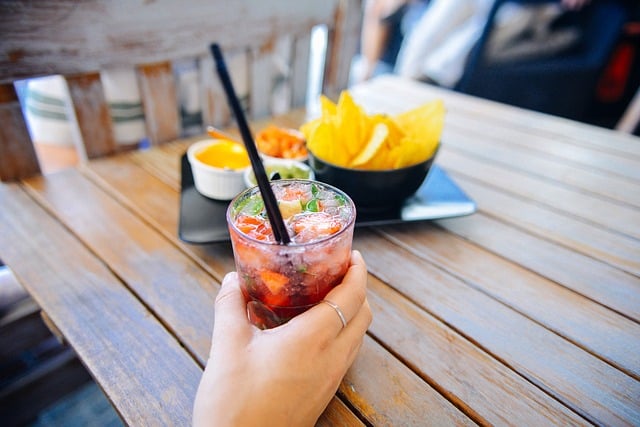 With the summer months rolling in, restaurants being brought to full capacity and tourist season getting into full swing, it is important that your establishment stay ahead of consumer trends to best serve your guests. Aside from the obvious health and safety and delivery trends, there are a few others that, if incorporated, will have guests coming back again and again. Here we take a look at a few of the top restaurant trends for summer 2021.
Tasting Menus
Tasting menus where guests get to sample various new and popular dishes have become extremely trendy in today's restaurant scene. These menus create a festive atmosphere and give guests an opportunity to try a variety of flavors. They are a favorite of foodies across the globe and give your chef a chance to show off their skills, creativity, and versatility.
Craft Mocktails
Mocktails are typically non-alcoholic beverages that borrow flavors from traditional cocktails, but they can take on many different forms. Mixologists incorporate a variety of fruits, juices, herbs, spices, and other ingredients to create unique, refreshing flavors that take the place of alcoholic mixed drinks. As consumers have become more health-conscious and the binge drinking trend has waned, mocktails have come into favor.
Creative Desserts
Cool creative desserts are very popular in the summer months, and unique creations can be a big hit amongst regulars and tourists alike. As evidenced by cake pops and artisanal doughnuts a few years back, wildly popular dessert dishes that are only offered at your establishment can create a healthy revenue stream all on their own. Source local and exotic ingredients and give your pastry chef free reign to create something special.
Fusion Cuisine
Fusing flavors and dishes from different cultures is nothing new for the restaurant industry, but it has been taken to an entirely new level over the last few years. We're seeing an influx of restaurants themed based on blending traditional dishes with abstract flavors and new techniques. Often times fusion includes creating a classic dish with non-traditional ingredients. Taco pizza or Korean barbecue tacos are two popular examples.
New Vegetarian
Vegetarianism has become more popular than ever, and as such, there are many more options available to those that choose to live that lifestyle. No longer are vegetarian menus simply soup, salad, and mixed vegetable dishes. There are a wide variety of meat substitutes that allow restaurants to get creative with their vegetarian dishes. As many Americans move to a more plant-based diet, it is a good idea to include these options on your restaurant menu.
We've worked with thousands of restaurant businesses just like yours. Over the years, we've funded investments that have saved restaurants from closing their doors and funded investments that have helped successful restaurants exceed their goals.
A restaurant cash advance from Quikstone Capital Solutions can help your business respond to market shifts, grow and profit.