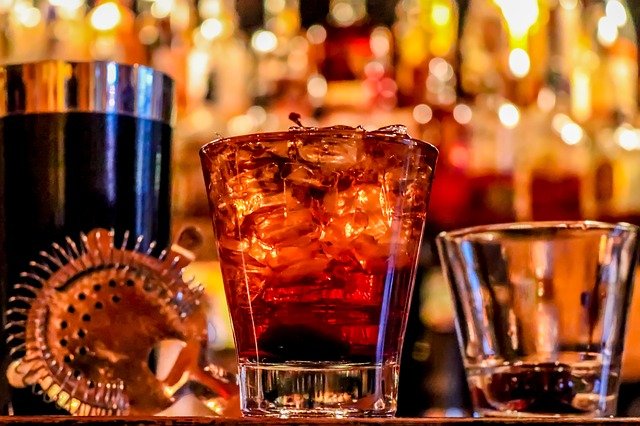 Alcohol fuels a variety of different industries, including restaurants, liquor stores, caterers, and bars, just to name a few. Like nearly every other industry, the alcohol market has evolved over the course of the pandemic and continues to do so. Here we take a look at ten alcohol trends for 2022.
Online Sales
Online alcohol sales exploded during the pandemic, and the trend continues as the convenience of ecommerce is tough to match. Not only are liquor stores offering this solution, but many companies have been built with the sole purpose of providing online alcohol sales.
Celebrity Brands
Fewer celebrities are choosing to endorse name-brand beverages, opting instead to start their own companies and lines of products. This has ranged from high-end wines and spirits to unique ready-to-drink beverages that have been very popular amongst their fans.
U.S. Whiskey
Whiskey has been all the rage for the last several years, with much of the buzz coming from younger generations supporting various small distilleries here in the U.S. This trend has remained hot and does not appear to be slowing down.
Alcoholic Mountain Dew
"The Boston Beer Company -- parent company of Samuel Adams and Truly -- have entered into an agreement with Pepsi Co. to create alcoholic versions of the popular soda that will be available in early 2022." Spiked soda has been trending, and this could take it over the top.
Boxed Wine
Boxed wine was once taboo but has become very popular for a few reasons. For one, the opened wine lasts longer because of the seal. Boxed wine is also easier to ship and store and is more environmentally friendly than producing glass bottles.
Canned Cocktails
Canned cocktails have been around for a year, but what is making them trend is the use of high-quality spirits and other ingredients. We're not talking well liquor with cheap mixers anymore. The trend is to create bartender quality drinks with convenient retail packaging.
Wellness Wine
Wine that is lower in alcohol volume has been trending as of late, but the major trend is with organic and all-natural wines. With every other organic consumable trending, it is no surprise that wine is doing the same, and much like other products, this trend will continue.
Hard Seltzer
Hard seltzers have continued to grow in popularity, with many larger brands launching products to compete with the likes of White Claw. Some in the industry have noted that this trend has started to slow, but it is still worth mentioning as big as it has become.
Sustainable Beer
As with many other industries, consumers are looking to beer brands that take a sustainable and environmentally friendly approach to sourcing, production, and packaging. A few major brands are taking steps to reduce waste, and we can expect others to join in.
Cannabis Beverages
Okay, so this isn't alcohol, but it will still significantly impact the industry. As more states legalize recreational cannabis, these drinks have become more prevalent. They have the potential to cut into the alcohol market. So much so that major alcohol producers are looking into their options for creating cannabis-infused beverages should it become federally legal.
Get Cash for Your Business!
Quikstone Capital Solutions provides cash for businesses by leveraging an asset that you already have - your monthly Visa and MasterCard sales. A merchant cash advance from Quikstone Capital Solutions is a business loan alternative that can help your business thrive and prosper