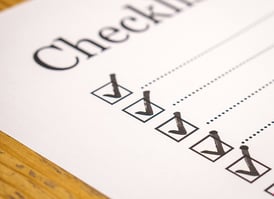 In the wake of Hurricane Harvey and the impending United States landfall of Hurricane Irma, Quikstone Capital Solutions encourages everyone to heed local warnings and remember your safety is the first priority.
We originally published this emergency preparedness blog on August 15, 2015.
Everyone wants to believe that emergencies will never happen to them and their businesses, but the fact is, emergencies like floods, fires, earthquakes, hurricanes and other natural disasters can put their businesses at risk whether they want to believe it or not. Being prepared for emergencies may seem like a lot of work, but it could be difference between being forced to shut the business down for an extended period of time or possibly even for good.