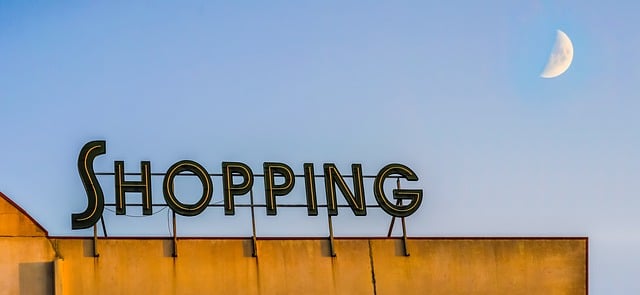 Content marketing has become an essential piece in marketing small businesses and building brand awareness. At the center of content marketing is your company blog. Here we've put together ten suggestions to add to your retail blog schedule.
1. Customer Spotlight
Entice one of your loyal customers to sit down for a brief interview with you. They can give testimonials about your business and the products you offer. Encourage them to share the article with their network to help increase your social reach and following.
2. Gift Ideas
Putting together gift suggestions and bundles for various holidays and the different demographics that you target will provide value to potential customers and help to highlight your products.
3. Customer Reviews
An article that highlights customer reviews from the internet and within your store will not only highlight the positive experiences your customers have had, but also allow you to address any concerns or complaints that have been made.
4. Music Playlists
The goal of a company blog is to educate and entertain. This type of blog is mostly geared toward the entertainment aspect. Put together a music playlist that contains artists that may appeal to your target audience. This call also be used for holiday music playlists.
5. Product Feature
Picking a new or overstocked item to highlight in an article will help draw attention to them and move inventory. Once you have them in your store, it may entice them to purchase more than that particular item.
6. Health And Wellness
Health and wellness is a major topic on social media these days, and nearly every business can come up with some kind of angle to take advantage of it. If you sell products that fit into this industry, these types of blogs are a must.
7. Fun Facts
These types of blogs can be done on almost any topic. Look up a holiday calendar and research history and fun facts for each of the major holidays. Some of the minor ones such as National Hot Dog Day can make fun subject matter as well and can even be used as part of a promotion.
8. Employee Spotlight
Take an opportunity to highlight the work and accomplishments of some of your employees. Company culture is a big deal in today's marketplace, so having one of your employees speak highly about their experience with your company can be great for your brand's image.
9. Demo Video
If some of your merchandise has complicated assembly instructions or may be vague about their uses, it may be beneficial to put together a demo video. This will not only highlight the product, it will put your face out there and lend some personality to your brand.
10. Community Involvement
Getting involved in your community is an important aspect in building a small business. Any time you and your team perform community service it should be highlighted in your blog. This will help to draw attention to the cause and improve brand awareness.
In order to carry out a successful content marketing program, you'll need to have dedicated writers and distributers. If hiring on a marketer doesn't make sense, it may be beneficial to outsource your marketing efforts. A specialty retail cash advance can help you secure the funds needed to spread the word about your brand.