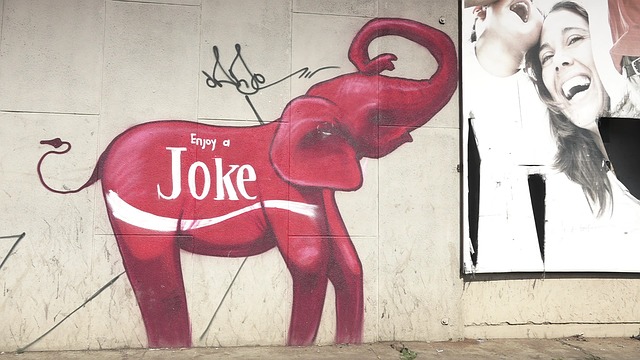 The holiday season can be a rough one for retailer owners and workers. There is quite a bit of preparation and investment that lead up to the holidays, and then comes the tremendous influx of customers. The holiday season lasts well beyond the new year for retailers as returns escalate and people start using their gift cards. With that being said, here are ten jokes to help retailers get through the holidays.
1. Due to a lack of protective measures during the pandemic, retail cashiers and bank tellers are refusing to go to work. It's a counter strike.
2. Where do dogs who lost their tails go? To a retail store.
3. I've worked both restaurant and retail jobs, and honestly, I think I prefer retail jobs. Only in retail can you drop something on the floor in front of the customer and continue to try and sell it to them.
4. I work at a retail store, and two guys stole a calendar. They both got 6 months.
5. It's like I've always said if you've seen one collection of retail outlets under one roof...... you've seen a mall.
6. A group of thieves are going to retail stores and are stealing clothes by sizes. Police say they are still at large.
7. I have now stolen 56 copies of the board game "Risk" from local retailers. When they eventually catch me, I'll say, "Life is all about taking Risks."
8. I saw a man with one arm shopping at a second-hand store. I told him, "you're not going to find what you're looking for."
9. Black Friday: Because only in America people trample others for sales exactly one day after being thankful for what they already have.
10. I want to open a pants store called "50% Off!" but the store will exclusively sell shorts at regular retail value. Fish in a barrel.
If you're looking to invest in your retail store, Quikstone Capital would love to be your funding partner. Business cash advances are an alternative to loans. Traditional bank loans often require a strong credit history and collateral, take weeks for approval, and have structured repayment amounts and due dates. A business cash advance from Quikstone Capital is different - it's a business loan alternative:
No collateral required
No application fees
Competitive rates based on credit scores
Typically approved within 48 hours
Payment terms can range from 3-12 months
Payment amounts rise and fall with daily card sales
We fund a minimum of $5,000 up to a maximum of $250,000, depending upon your average monthly sales and the strength of your business. Your business may qualify for more than you think. Click below to apply now!