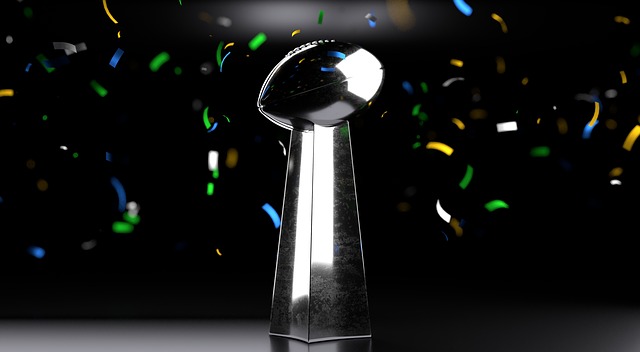 Major sports events can be very profitable for your restaurant and bar when done properly. Having a unique plan for each one and starting your promotions early is important. The more well thought-out and organized your event is, the better chance you have of turning a substantial profit. Of course, it helps if your local teams are participating, but there is still enough interest in these events to reap some benefits. Here we have the dates and times of each of the next 10 major sports events and how to uniquely celebrate them at your restaurant and bar.
1. 2019 NFL Draft – April 25-27, 2019
The NFL Draft, especially the first round, is a widely view event across the country. While the event itself may not be thrilling to some, many people will go out to watch. There are several ways to celebrate including trivia games, predict the pick contests, or even free drink drawings whenever there's a trade. One of the biggest benefits of celebrating this event is that it offers a great opportunity to advertise to fantasy football players. Many people hold fantasy draft parties at restaurants, and promoting your place as fantasy friendly can help secure large parties during the NFL preseason and loyal patrons throughout the NFL season.
2. Kentucky Derby – May 4, 2019
"Three of the last five Kentucky Derby races have recorded at least 16 million viewers." That's a pretty large group and chances are your restaurant can reach enough to turn a profit. A great way to celebrate the derby is by serving traditional Kentucky fare including hot browns, deviled eggs, fried chicken and of course Bourbon.
3. NBA Finals – May 30, 2019
The NBA Finals, Stanley Cup Finals and The World Series all run between 4-7 games and promotions can be run throughout their duration. For your basketball fans, consider setting up a hoop of some kind. You can give away prizes for a variety of shooting contests.
4. NHL Stanley Cup Finals – Late May – Early June, 2019
There are a variety of Stanley Cup shaped beer mugs, pint glasses and shot glasses that can be used for special drink promotions. You can take it a step further and create a unique menu that offers hockey themed dishes and frozen drinks.
5. MLB World Series – October 22-30, 2019
Peanuts, Crackerjacks and hot dogs are must have items for your World Series celebration. Since the series takes place during relatively mild weather, a barbecue may be in order. Charge a set price for all you can eat off the grill and you have a recipe for a big crowd.
6. CFB Semi-Finals At the Peach Bowl And Fiesta Bowl – December 28, 2019
This is essentially the Final Four for college football and are usually some of the best games you'll see all year. These games decide who will be in the National Championship. A fun idea is to offer menu items that are popular in the areas where each of the teams are from. You may want to create a few peach flavored drinks and throw a party.
7. CFB Rose Bowl, Sugar Bowl, Orange Bowl – January 1, 2020
New Year's Day is all about college football in the sports world. This is a great day to offer Mimosas, Bloody Mary's and a variety of greasy foods for those that want to enjoy a few games and recover for their New Year's Eve festivities.
8. College Football National Championship – January 13, 2020
Next to the Super Bowl, this is the biggest football event of the year. It's also great chance to gear up and do a practice run for an upcoming Super Bowl party. Decide how you want to run your Super Bowl party and put that plan in place on a smaller scale and take notes.
9. Super Bowl LIV – February 2, 2020
The Super Bowl is big business for nearly everyone and as a restaurant and bar, you hold the advantage with a nearly endless supply of food and drinks. Consider doing something special like renting a projection screen for an outdoor watch party. Traditional big game snacks like nachos, chili and chicken wings are a must.
10. Daytona 500 – February 16, 2020
For the opening of the NASCAR season why not have a tailgate party and invite your friends? Or maybe have a beach party since that's where the race originated. If you've got the space, you can set up a course to race radio-controlled cars and give out company branded T-Shirts and other small items as prizes.
Bonus - WrestleMania 36 – April 5, 2020
We've got this down here as a bonus since we're not really sure if professional wrestling is a sport, but their bigger events can certainly bring in a crowd. This is a great time for a costume contest, a few sumo suits and a punching bag arcade game.
Looking for a way to fund your next promotion or event? Click below to apply now for a merchant cash advance.