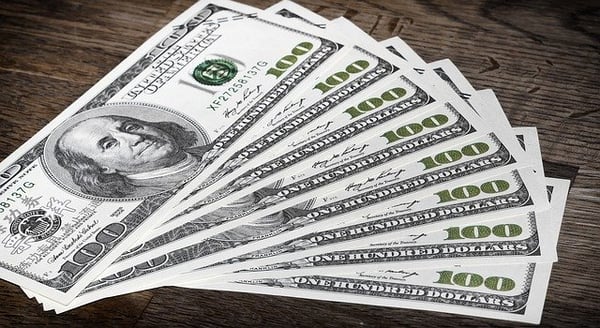 Flexibility is a must during turbulent times. Diversifying your small business to include multiple product lines, different services and even developing complementary sister companies can help to protect your business during difficult situations. Thinking big and keeping an eye on the future is vital to the survival and continued growth of small businesses today. Here we take a look at how to turn your small business into an empire.
1. Establish Your Story And Mission
Your story, mission statement and core beliefs are what allow customers to relate to your business. They're what stir emotions and cause a connection between consumers and your brand. Authenticity and transparency are necessary in order to command the type of audience needed to build a small business empire. Consult with your co-founders, employees and consider hiring an agency to help develop your story.
2. Think Global, Not Local
The internet allows you to reach far beyond your physical location and local community with your messaging and products. Developing an ecommerce store will allow you to put your offerings in front of a much larger audience and automate the sales process. Not only can you sell your own products, many manufacturers offer reseller programs where you can gain a percentage from reselling their products. Once you've developed a healthy following, you may even be able to profit from advertisers looking to showcase their companies on your website.
3. Expand Your Product Offerings
Having a variety of product and service offerings allows you to remain flexible in any financial climate. It also allows you to focus on a variety of niche audiences. When one product or service is made unprofitable for any reason, you can rely on your other offerings to maintain your bottom line and continue to grow. Choosing products that complement your current goods will allow for cross-promotion and the creation of bundled package deals.
4. Build Brand Awareness
A great story and a strong company culture will only get you so far. Building brand awareness is an ongoing investment and can require a great deal of time and resources to achieve the desired results. Getting to know your ideal customers by developing detailed buyer personas will help you relate to them through the marketing of the products and services that you provide. This is how you grow and gain loyal customers.
5. Network Relentlessly
It's all about who you know. When building a business empire, your strongest asset will be your professional network. Networking with suppliers, government officials and other small business owners can help you to develop strategic partnerships which can benefit your business in the long term. Join your local chamber of commerce, attend industry events, get involved in your community. This is how you develop relationships and a strong support system.
6. Promote From Within
Promoting from within puts people who know your business and have remained loyal into positions of power and influence. When your management team has completely bought into your business, you have a solid core of individuals on which to build an empire. While it is always good to have fresh faces and ideas, having a core group of trusted employees allows you to focus on growth, rather than putting out fires.
7. Budget For Growth Initiatives
Growing a business requires an investment outside of your typical operational budget. Setting aside or acquiring funds specifically earmarked for expansion and innovation projects is a must in order to yield significant growth. If you're serious about growing your small business, you'll need to make calculated financial investments into initiatives, such as marketing campaigns and expansion projects, that will drive the growth of your business.
8. Strategically Delegate Tasks
You can't do it all yourself. If you're spending all of your time concerned with daily operations, you will have little to no time to think about growth and innovation. Delegating begins with the hiring and promotion process. You need to have the right people in place in order to delegate important tasks without causing delays or other operational mishaps. Decide which tasks can and should be handled by someone else and focus your mind on the growth of your business.
9. Invest In Marketing Campaigns
Strong and unique marketing campaigns help to promote your products as well as build the image and reputation of your brand. Even if you've done everything else right, without marketing you stand little chance of moving inventory at the rate needed to build an empire. Hiring an agency or dedicated marketing team will ensure your marketing dollars are spent wisely. Stay involved while allowing them to do their job. Make sure you have a grasp on where your money is being invested and share your own ideas. After all, it is your company.
10. Overdeliver And Exceed Expectations
Meeting and exceeding expectations is a must in order to turn your company into a global brand. Taking care to create a dynamite customer experience and providing the proper support and instructions for your products will have a tremendous impact on the way your brand is perceived in the global market. Overdelivering allows you to make a lasting positive impression on your customers, which can help to create word of mouth advertising and customer loyalty.
Quikstone Capital helps businesses grow. Click below to apply now for the capital you need to turn your small business into an empire.