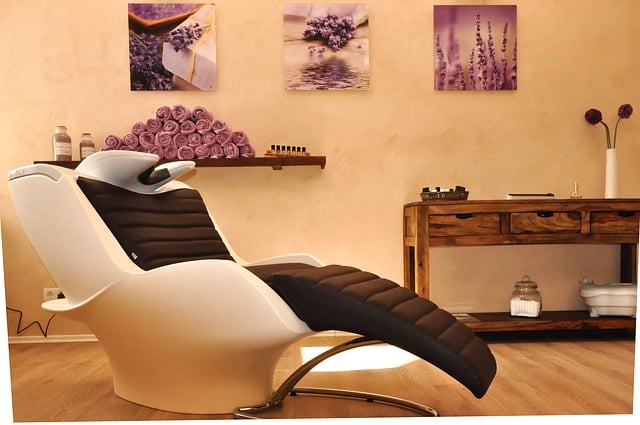 When it comes to providing an exceptional salon experience, it's the details that count. Is it easy to schedule an appointment and browse your services? Is each chair as comfortable as possible? Is the waiting room open and inviting? You'll also want to provide soft lighting to set the mood for each client to relax and enjoy themselves. Soothing fragrances help everyone feel extra-ordinary and help develop a lasting relationship. Offering beverages and snacks is a great idea to make your salon stand out. A glass of wine can be the perfect finishing touch to help your client unwind. Your clients should always leave your establishment feeling special, pampered and relaxed. Here's how to make it happen.
App Booking
Online appointment setting has been a trend for many years in the salon industry; however, using an app instead of having to navigate a website offers an upgrade to convenience and accessibility. There are apps that have already been created that your salon can use to allow customers to set appointments. However, it's a great idea to develop an app of your own that is personalized for your salon. This provides greater exposure, personalization, and an additional avenue for promotions and advertisements. Having the ability to set up and change appointments on their mobile device allows customers greater flexibility and control over their beauty regiment. An app that is simple and easy to use is essential as you do not want to alienate those customers that may not be tech-savvy.
Tablet Menu
Traditionally, in hair salons, there have been books with different hairstyles and themes to pull inspiration from, and a lot of salons still have these books collecting dust on their shelves. What if you could revolutionize the way that your clients choose their hair styles; Have something that is more inclusive of today's trends and styles? Have tablets in the shop that offer all of the latest and greatest, as well as older fashion trends, could be your answer. The user interface could have haircut options for different lengths of hair as well as an up-do menu for all those clients that come in for prom season. The possibilities are endless. It doesn't have to be all hair, though! For nail salons having nail designs like nail shape and polish designs in an electronic portfolio would be a great way to free up space in your store. You could also have all the services offered at your establishment listed with pricing, so while your client is waiting, they can find all the answers they are looking for.
Bathroom Renovations
There's a reason that high-end establishments invest in remodeling their restrooms. Doing so creates a holistic experience of luxury and comfort. For example, have you ever been to a restaurant that boasts beautiful furnishings in the dining area, but has an outdated, dingy restroom? It immediately changes your perception of the business. People expect a consistent experience, and by upgrading your restrooms to match the décor in your salon, you are ensuring that their relaxed state-of-mind won't be challenged as they travel from space to space.
Reception Area
Your receptionist should greet each customer as soon as they walk in the door with a smile. Your front desk area should be clean with comfortable seating and a variety of entertainment options to make the wait for services as enjoyable as possible. This may include comfy chairs, a television, magazines, snacks and beverages. First impressions are important and the entire image of your salon can be compromised if your reception area isn't up to par.
Calming Music
Your music choices should fit the image of your salon and the customers you wish to attract. You want to avoid loud or possibly offensive music while still matching the tastes of your clientele. Soft and relaxing music is generally your best option and can even impact the length of time and money spent at your establishment.
Gentle Scents
Aromas, whether good or bad, can create lasting memories and have a tremendous impact on a client's ability to relax and enjoy their salon experience. There are several options to make this happen including candles, wax burners, potpourri, fresh flowers and electronic fragrance dispensers. The key here is to have a gentle scent that is relaxing but not overpowering. Lavender, lilac and other light floral scents tend to work best.
Inviting Décor
Comfortable seating, paintings, pictures, plants and sculptures are all great elements to add to your salon décor, but going the extra mile in this aspect can make your salon stand out. Posting your service menu, your Wi-Fi password and having a self-serve coffee and beverage station can help differentiate your boutique. When it comes to the artistic elements it is best to incorporate unique, handmade or one-of-a-kind items.
Prioritize Privacy
Each service should have its own section with plenty of space and privacy to make the experience as comfortable as possible. Your clients should be able to immerse themselves in the treatment or procedure they are receiving without feeling they're cramped up or being watched.
Friendly Staff
Your employees play a major role in the atmosphere of your salon. Their personalities should match the mission of your business. A friendly and knowledgeable staff not only shines a positive light on your business, it can also help you to sell your services. This can be achieved by making proper hiring decisions and providing continued training.
Complementary Refreshments
Food and beverages add a nice touch to your salon and can make your boutique feel more like home. Pastries, fruit, veggies, coffee and fruit infused water will add a bit of class to your salon and encourage your clients to stay longer. This can make it easier for your specialists to upsell additional services which will bring in more revenue.
Click Below For More Ways To Invest In Your Salon