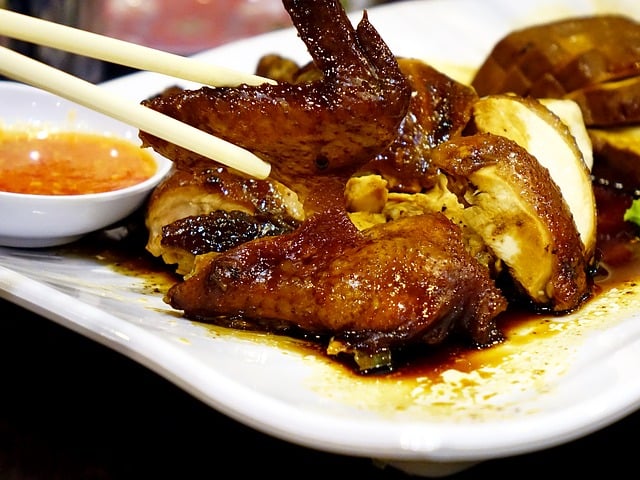 Trends dominate the food industry unlike any other except for possibly fashion. Staying on top of the current trends while remaining true to your roots is a challenge every restaurant owner faces. Here we've uncovered the most likely food trends for 2020 and beyond.
Natural And Organic
This is a trend that only continues to grow. With more awareness being brought to the dangers of processed foods, health conscious consumers are turning to diets composed primarily of organic and natural foods. Whether you're running a restaurant, catering service, deli or convenience store, offering organic foods as part of your menu has become essential.
Plant-Based Protein
As evidenced by the burger wars taking place amongst the major fast food companies, plant-based proteins are rapidly gaining in popularity. If you're in the restaurant business, it's probably a good idea that you come up with your own plant-based alternatives sooner than later. This craze is being fueled by both dietary and environmental factors and will not soon fade.
Alcoholic Teas
As if a cup of tea wasn't relaxing enough, companies have begun to infuse them with alcohol. While there have been several beverages over the years that have incorporated tea flavoring, we're talking about high quality tea with a malt base. These beverages may only serve a niche market, but have become quite popular nonetheless.
CBD Infusion
These days it seems as if CBD is making its way into almost everything. The health benefits and relaxing effects are largely responsible for this trend. While there are still studies being compiled, many people swear by CBD as a way to reduce pain, relax and get better sleep. CBD does not have a very strong flavor, and because of that it can be added to just about anything.
Oat Milk
Milk alternatives have been gaining steam over the last several years and it finally seems we have a winner in this category. Oat milk contains a high amount of dietary fiber and has been proven to reduce cholesterol levels. While everyone has their favorite milk alternative, it seems as if oat milk will top the list in 2020.
Protein Balls
That's right, giant balls of clumped together nuts, dried fruits, honey and chocolate are starting to create a buzz in foodie circles. They are being touted as a meat alternative for vegetarians and those looking to reduce their meat consumption while still taking in an adequate amount of protein.
Asian Crossovers
Asian cuisine has long been popular in the U.S and many of those ingredients and flavors are being incorporated into other dishes. Kimchi and a variety of other condiments have found their way into tacos, sandwiches and more. With the popularity of Asian food, this is a trend that will continue to evolve with further experimentation.
Middle Eastern Dishes
Middle Eastern diets tend to be a bit healthier than the average American diet, and with a variety of exotic flavors, these dishes are gaining in popularity in the states. Many dishes are either vegan or vegetarian, and we all know the boom surrounding those particular lifestyles. Depending on the theme of your establishment, it might make sense to experiment with these flavors.
Food Entertainment
With delivery services and meal prep kits becoming so popular over the last few years, brick and mortar establishments need to give consumers more reasons to come out other than food. Turning the dining experience into entertainment by incorporating table side preparation, dancing, live music, movies and game nights has become an extremely effective way of drawing in customers.
Customization
Many restaurant workers may loathe the "have it your way" credo, but the reality is this option is very important to those visiting a food establishment. There is no shortage of dining options these days, so giving your customers exactly what they want has become imperative. Letting people customize their orders will help to create loyalty by providing your guests the best possible food experience for them personally.
Does Your Food Industry Business Need Funding? Click Below To Apply Now