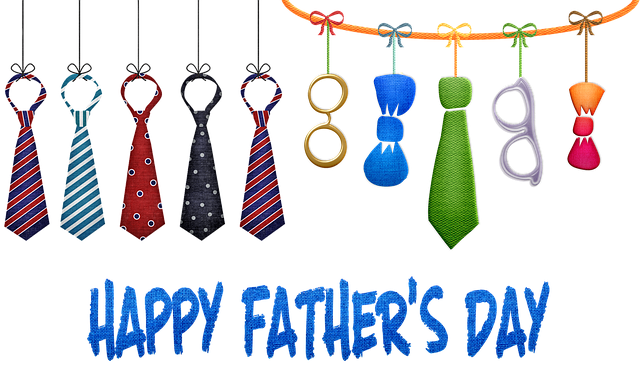 Happy Father's Day from Quikstone Capital Solutions! This year promises to be a bit more fun for all the dads out there with many of the lockdowns and restrictions being lifted. Here we've gathered a few stats and fun facts about Father's Day.
1. "Father's Day was founded in Spokane, Washington at the YMCA in 1910 by Sonora Smart Dodd, who was born in Arkansas. Its first celebration was in the Spokane YMCA on June 19, 1910. Her father, the Civil War veteran William Jackson Smart, was a single parent who raised his six children there."
2. "In 1966, President Lyndon Johnson signed an executive order that the holiday be celebrated on the third Sunday in June. Under President Richard Nixon, in 1972, Congress passed an act officially making Father's Day a national holiday."
3. "Father's Day is celebrated worldwide to recognize the contribution that fathers and father figures make to the lives of their children. This day celebrates fatherhood and male parenting. Although it is celebrated on a variety of dates worldwide, many countries observe this day on the third Sunday in June."
4. "Overall, restaurants saw a 47% increase in revenues on Mother's Day and a 22% increase on Father's Day. These are 2nd and 10th busiest days of the year for restaurants, respectively."
5. "In 2020, Father's Day spending soared to an all-time record high of $17 billion — but even that is small potatoes compared to what's coming in 2021. According to the National Retail Federation (NRF), Americans are planning to dig even deeper for dad this year to the tune of $20.1 billion — another record broken, this time by more than $3 billion."
6. "Gift cards were the most wanted gift among Dads, with 40% of them hoping for one for Father's Day"
7. "Clothing was the most common Father's Day gift choice, with 46% of people planning to buy some for their Dad (National Retail Federation). People spent $2.38 billion dollars on gift cards as Father's Day gifts (National Retail Federation)"
8. "53% of 18-24-year-olds wanted to buy a gift for Father's Day that unique or different, while 47% of people in this demographic group wanted to buy a gift for Father's Day that creates a special memory in 2020, according to the same study."
9. "There are an estimated 72 million fathers across the nation; 29 million of those fathers also being grandfathers."
10. "According to a new study from online discounts and deals platform RetailMeNot, consumers are planning on spending an average of $107 each on Father's Day this year, a 16% increase from the average $89 spent per consumer in 2020."
We've worked with 10,000+ businesses and funded more than $300 million to help those businesses grow! Let's face it - running a business requires you to be goal-oriented, self-reliant and flexible. But no matter how budget-minded a business owner may be, there comes a time when you need cash - fast.