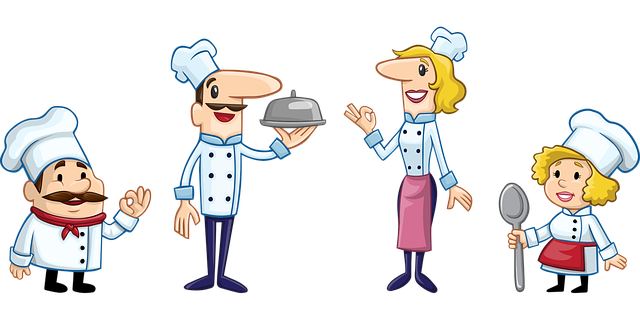 The food industry thrives on trends and paying attention to the changing tastes and preferences of consumers is essential in cultivating offerings that fit their demands. Scouring the internet we have identified five trends that are beginning to take hold and are poised to explode over the next year.
Boxed Wine
Despite the stigma surrounding boxed wines, the quality and quantity of the products available has dramatically increased over the last several years. "For years Bodegas Robles Organic Wines have been a 100% organic wine produced. Located in Cordoba province they have been actively reducing their carbon footprint year on year. One of their innovations was introducing boxed wine some years back. Wine in a box keeps better once it has been opened. It can last 4 weeks longer than bottled wine. It also makes it easier to transport and store for food businesses too. Less weight in transportation and no breakages."
Sweet And Umami
While sweet and savory dishes are still a popular option, there is a new combo that is beginning to make headlines. "An emerging flavor combination poised to gain traction in the years ahead is sweet and umami. Already embraced in several dubious pairings — apple pie with cheddar cheese and the Chicago-style cheese and caramel popcorn mix, as examples — what Ms. Moskow dubbed "sexy-ugly flavor mash-ups" are appearing on more menus. An ice cream flavor at Salt & Straw, Portland, Ore., combines fish sauce caramel with palm sugar. A dessert served at Fat Rice in Chicago features a crispy rice treat infused with pork floss, nori and fish sauce caramel."
Healthy Beverages
As Americans continue to become more health conscious, and millennials begin to make up the lion's share of food and beverage purchases, the healthy drink craze has begun to take over. "In top gastronomy, it is now a good thing to offer an exquisite juice or tea accompaniment in addition to a wine accompaniment, which is perfectly matched to the dishes with its flavors. Manufacturers have new opportunities to experiment with old manufacturing processes, almost forgotten varieties and fermentation techniques to create new, exciting taste experiences."
Sugar Alternatives
Sugar has been identified as the number one culprit for our nation's issues with obesity. "Both changes in FDA labeling requirements and food technology advancements are paving a path for two new approaches to sweetening. Sugar replacer, allulose is about to trend. Riding on the heels of the FDA's decision to exclude allulose, a sweetener derived from wheat and certain fruits from the total and added sugar declarations on nutritional facts panels, allulose is alluring to product developers."
Flavor Pairing
As those in the food industry search for ways to stand out from the competition, unique flavor and texture pairing have increased in popularity. "Flavor pairing is particularly trendy. This consists of mixing several tastes in one culinary creation. "For example, a bakery product can combine brown and spicy notes. It is also possible to play on both flavor and texture to make a delicious, irresistible treat."
Leverage Quikstone Capital as your funding partner today!