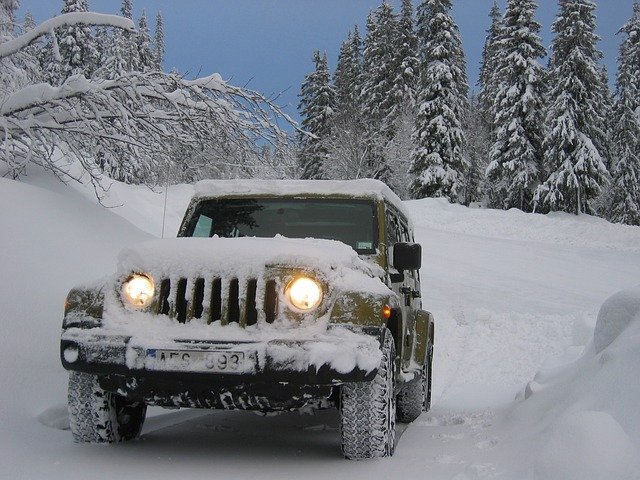 Sales promotions aren't just about increasing revenue, they're about developing a relationship with your customers to create future business. Providing value to your customers at a time when they most need it can help you gain loyal patrons for years to come. Here we take a look at seven sale and promotion ideas for the 2021 winter season.
Full Diagnostic Testing
The price of a full diagnostic varies from state to state. Depending on what you currently charge, offering a free detailed inspection can be a great incentive for customers to choose your shop over another. Letting your customers know the details of how their vehicle is functioning and any pertinent repairs can lead to additional business and help to build trust.
Discounted Oil Changes
Running a special on oil changes is nothing new, but with winter approaching there may be a lot of drivers just getting back on the road seeking regular maintenance. Along with the discounted rate, you may consider offering a coupon for another one in the future. Be sure to date it and put their mileage so they know when to come back.
Free Windshield Wipers
New windshield wipers are a great idea prior to the winter season and customers will certainly appreciate a free pair when they come in for another service. Be sure to offer quality blades and for those who decline, offer a coupon that can be redeemed when they do need a new pair.
Gift Cards For Future Services
Offer a gift card good toward future services to each customer that comes in during a certain event such as Small Business Saturday, New Years Day or Valentines Day. Be sure your gift cards are valuable enough to persuade customers to come back and don't restrict the services they can be used for.
Company Branded Items
Giving away company branded merchandise provides value to the customer and can help to create word of mouth advertising. Items like t-shirts, travel mugs, key chains and flashlights can all be branded with your company logo and contact information. These items can serve as advertisement for years to come.
Raffles And Contests
Putting together a raffle for a popular or exclusive automotive related item or running contests with prizes including free services and gear can draw a great deal of attention to your establishment. Find a few things that will catch people's eye and promote within your store and on social media.
Customer Rewards Program
The winter is a great time to launch a customer rewards program if you don't already have one in place. These programs provide incentives for customers to keep returning to your store and can have a great impact on loyalty. If you already have a rewards program in place, consider offering bigger rewards leading up to and through the winter holidays.
Download our Auto Repair Shop investment guide for more ideas to grow your business!