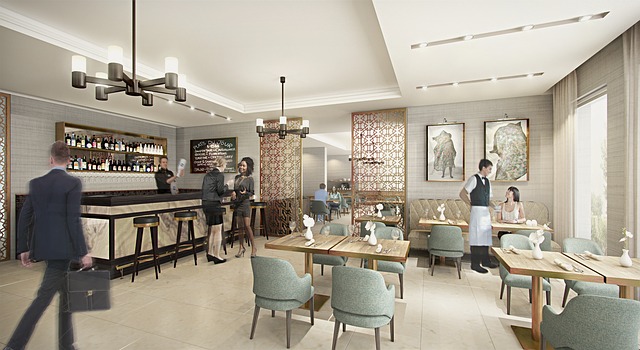 Getting people to go out to a restaurant has never been more difficult than in the last two years. There is light at the end of the tunnel, though, and a few key improvements can get guests excited about visiting your physical location again. Here we take a look at three ways to get guests excited about your restaurant.
Upgrade Your Entertainment
People no longer go out to a restaurant simply to enjoy the food. They want an entertainment experience. The type of entertainment you provide will depend on your theme and the interests of your customer base. This could mean purchasing big-screen TVs for sporting events, hiring local bands for music nights, or installing arcade games and pool tables. If you're a fine dining establishment, you may consider putting in a dance floor and hiring a string band for dinner and dancing nights. Some other forms of entertainment that can be a good draw include trivia nights, bingo, fantasy sports, magicians, and even motivational speakers.
Renovate Your Outdoor Space
Outdoor spaces have become essential to restaurant survival over the course of the pandemic but have always been an enticing feature for guests. There are a myriad of ways you can improve your outdoor patio. New chairs and tables, flooring, a bar, televisions, a stage, and a state-of-the-art sound system will make your outdoor area entertaining and inviting. You'll also want to take measures for climate control, including outdoor heaters and fans. Don't forget about the décor. A new paint job, murals, sports memorabilia, and anything that fits your restaurant's theme can be used to enhance your outdoor area.
Keep Your Menu Fresh
While customers continue to demand an experience when visiting a restaurant, the core of your business and the reason people continue to come back will be your food. Instead of using the same old menu all the time, you may consider creating menus that feature dishes that fit each season. Use ingredients that are typically being harvested at that time of year and do your best to buy locally. Your menu should always be a work in progress. Add new specials each week, create holiday-themed menus, and when a dish becomes popular, make it a part of your core menu.
Click below for more ways to grow your restaurant business