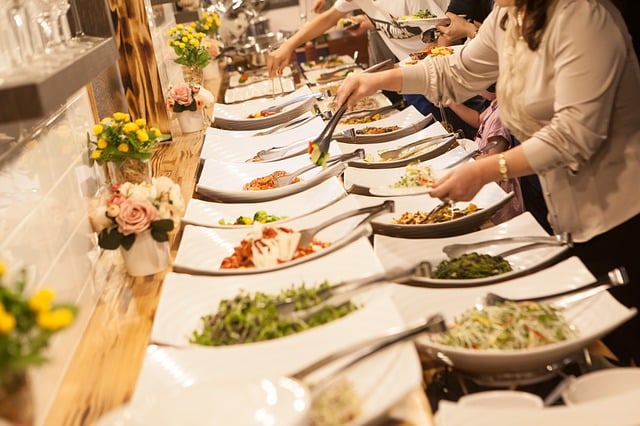 Marketing to a specific niche can be more effective than trying to market to everyone. Identifying key organizations within your community and seeking out strategic partnerships and relationships can have a very positive impact on your bottom line. Here we note 4 niche markets that can help drive revenue at your restaurant.
Local Schools
"School administrators crave a local catering partner who can minimize hassle and handle everything from fundraisers to school lunch programs." If you can become the go-to for your local school's catering needs, it will offer continuous large-scale business that can help to solidify your restaurant's bottom line. Additionally, every parent and student at that school will be able to sample your restaurant menu and become familiar with your establishment. This will help to drive business from the local community outside of school functions.
Sports Leagues
Sponsoring local sports events, teams, and leagues is a great way to get your foot in the door with a large portion of your community. Once you've offered a sponsorship, you will want to market your services to them for future events. In many cases, the business you gain will far outweigh your sponsorship costs. If you are able to become the caterer or host for team dinners and awards ceremonies, you stand to rake in consistent business while building brand awareness with everyone involved.
Community Groups
Marketing directly to local community groups such as churches, temples, and clubs can bring in an abundance of business from group functions as well as individuals within these groups. Distributing flyers, sponsoring events, and networking with group leaders can open the door for a myriad of business opportunities. Creating these relationships can also have a tremendous impact on word of mouth advertising as well as your reputation within the community.
Vegetarians And Vegans
Creating a vegetarian and vegan menu can help your restaurant to draw in a whole new customer base. "A recent poll conducted by Gallup has found that fewer than one in 10 Americans adheres to one of the diets with only 5 percent saying they are vegetarian and 3 percent saying they are vegan." While this may seem like a small number, the percentage increases greatly within the youth demographic. Additionally, many people will choose vegetarian options even if they are not strictly adhering to the lifestyle.