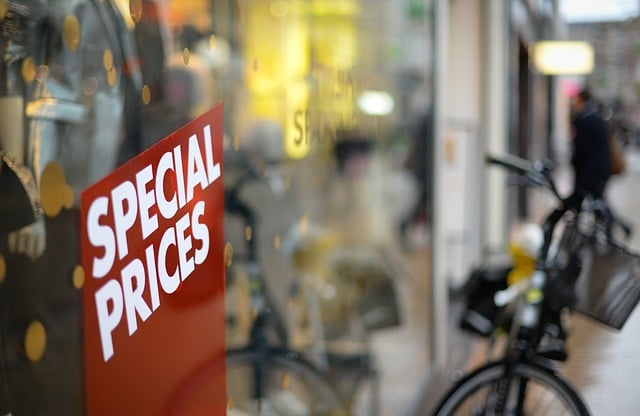 As a retail business owner, one of the biggest things that's regularly focused on is sales. Without sales, a business will not thrive. This is especially true for smaller businesses. Presented here are four outside the box ideas to increase retail sales and help your business flourish with long term success.
Utilize Your Interpersonal Skills
Create And Coordinate Events: Each business has its slow seasons. Be it early spring or early autumn. During these slower seasons is the perfect time to set up events. Being active and productive by setting up events not only will keep your customers engaged, but also provides opportunities to show off more products, merchandise, and your brand as a retailer. Some companies have even created their own holidays to keep annual events going and keep customers returning to their establishments during the slower seasons.
Build Relationships With Other Businesses: Reaching out and teaming up with another business can be extremely beneficial for both parties involved. Working together with another business can not only provide additional exposure and advertisement but can draw in additional customers that might have a passion for what merchandise a business has and produce fans of your product or brand. It also opens up opportunities to work off of the other businesses' strengths and expertise, while also offering your own. As the old saying goes: Teamwork makes the dream work.
Add Strategy Behind Your Merchandising
Find Complimentary Items To Sell Together: Offering items that can complement the product you offer can really boost sales. Cross merchandising can expand the selection of merchandise and can also entice a customer to buy more. Offering complimentary items can remind a customer that whereas they need one thing now. They may need a complimentary item later. A classic example would be a retailer having a display of candy, chips, and snacks beside a shelf of new movies they received. The products are relevant to one another and also reminds a customer that movie night isn't the same without their favorite sweet or crunchy snack food.
Make A Hard-Hitting First Impression: When a customer first walks into a business, the first impression can be very important. It's the very first thing the customers see and can set the theme or tone of a retailer. Placing signage to show off sales and events can inform a new customer of what a store has to offer. Impulse items placed in the front of the store and by the checkout areas can boost sales with that last-minute impulse buy. Even setting displays outside the shop and taking advantage of curb appeal can be a massive change in traffic. Placing strategic items can target a customer's direction to focus on new items, brands, or products a retailer might have recently obtained.
Take Advantage Of Today's Technology
Utilize Tablets, Screens, And More: Integrating technology into your business can not only make a customer have a better, more memorable experience. But, it also makes it easier for both the customer and the retailer. Using tablets and touch screens can provide a customer with details and information about products they're looking for, or are interested in. It also can provide opportunities to advertise other items and products a retailer might have available. Self-check-out has become a rising trend in brick-and-mortar businesses since it allows customers to check out at their own pace, provides a memorable experience for the customer, and can give back to a retailer by potentially providing digital data that can be beneficial to a business.
Create And Maintain An Online Presence: Having an online presence can make sales and customer engagement with a business soar. Not only using social media platforms to advertise and interact with customers but harnessing the use of review sites can help generate new customers with positive and honest feedback. E-commerce is growing rapidly. Having a business website and online presence offers customers the luxury of shopping from home, and also provides availability day and night when a physical store location may be closed.
Be More Than Just A Business
Be An Experience: Interaction with the customer can change sales and traffic. From having immersive displays of products customers can play with, observe, touch, or look at; to having warm and inviting staff in store. Even being interactive online with customers and other businesses. (A prime example of this is Wendy's social media accounts.) Also, just using a customer's name while talking to them can generate a very positive experience and will have customers coming back repeatedly.
Customer Comforts: Providing comfort in a store or online can encourage a customer to purchase more and spend higher. It also builds rapport to where customers will support and become loyal to a business. Providing laptop/phone charging stations, providing kid-friendly "fun spaces" so young children can play while a parent is shopping. Offering a live chat on a business website can provide stability to the customer and add to the comfort of shopping online. These are a few examples of excellent ways to encourage customers to come to visit again.
For more ideas on ways to grow your business, please download our Retail Investment Guide.