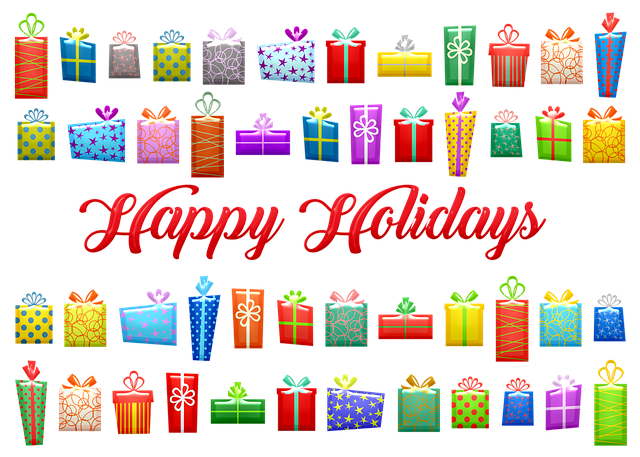 Now is the time to get started. The holiday season is very important for small business owners. Many companies make the majority of their revenue during the fourth quarter and depend on the holidays to get them into the black. Developing strategies and marketing campaigns to maximize this time of year is essential with Small Business Saturday and the winter holidays holding so much significance.
1. Solicit Input From Your Employees
The first thing you should do when preparing for the holiday season is to get input from your staff. You'll want to gather every level of worker and ask about their observations from the previous holiday season. Ask them what improvements they would recommend and even revenue opportunities that you may have missed. You'll also want to take advantage of new employees on your team, ask them about experiences from previous jobs, what was successful? What wasn't? These are all ways to improve your holiday business model and also get your staff on board.
2. Focus On Organization
Since the holidays are generally some of the busiest times of the year, it's important that you stay organized. Some things you'll want to take care of early are ordering decorations, greeting cards and other holiday specific items. Another crucial step is scheduling your staff for the holiday season well ahead of time. This will help you avoid gaps in coverage due to vacations or other obligations. It also allows your staff ample time to schedule their own celebrations around their work schedule. You may also want to look into hiring additional staff for the holidays. Another great idea is to look into new software that may help you organize your inventory and holiday payroll.
3. Review Policies And Procedures
Prior to the holiday season, it is important that you review current policies and customer service procedures with your staff. This time of year, it is essential to your business that your customer service is impeccable. For example, if you're in the retail industry, you will want to make sure you staff is very familiar with your return policies and that they are communicated clearly to your customers.
4. Launch Creative Marketing Campaigns
The holiday's give you a chance to do something different and creative with your marketing strategy. One great idea is hand written holiday cards thanking your current customers for their business. This shows you appreciate their business and also keeps your company on their mind. Now is also the time to determine what items or services you will offer at a discount on black Friday and cyber Monday. Regardless of what industry you're in, this is a great time to piggy back on the popularity of these sale days. You'll want to make sure not to cut prices too far, as you still want to make a profit. When it comes to digital marketing, you'll want to make sure your content is current. Review your previous years content to determine what worked and what didn't. Take a review of your calls to action and determine what types of offers are appealing during the holiday season. Now is also the time to make sure your website is in full working order. With a potential influx of sales and website traffic, you'll want to make sure you work out any bugs you may have in your website. The last thing you want to happen is for your website to crash during this busy time of year.