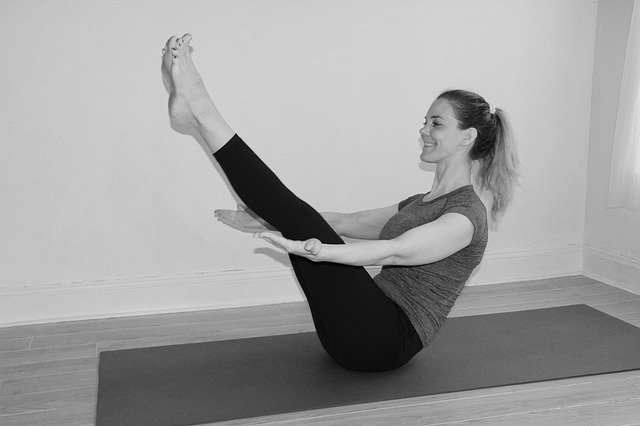 This is an unprecedented time in history and many are feeling overwhelmed. Small business owners are in a tough position, but it's important to keep an eye on the future, both personally and professionally. Ensuring you don't slip into bad habits and negatively impact your health is tough in this situation. Here we've identified four ways small business owners can stay healthy during quarantine.
Schedule Your At Home Workouts
Formally scheduling your workouts and sticking to that schedule is the best way to ensure you stay active during this time. Get creative with your plan and involve your loved ones. There are an endless number of at home workout videos available and many of them require little more than your own body weight. Regular exercise not only impacts your physical appearance, it can have a profound effect on your mood and mental state, making it essential during a time when many are feeling overwhelmed.
Practice Yoga And Meditation
The benefits of yoga and mindful meditation have been well publicized over that last decade. These practices allow you to center yourself and relax your mind. Yoga also provides many physical benefits including improving flexibility, which is important with so many of us hanging out on the couch all day. Much like exercise routines, there are tons of videos and articles available online that can guide you through your yoga and meditation.
Make Healthy Food Choices
Most of us are currently over-eating, which makes it imperative that we choose the right foods to stock in our homes. Be sure to have a plethora of low-calorie health snack on hand. If you're going to eat too much, it's best you're eating too many fruits and vegetables instead of cookies and ice cream. For meals, take the time out to prepare something healthy and delicious. Involve your family in the process to help keep everyone together.
Don't Forget To Stop Working
For those who are still open but working from home, it is important to remember to stop working. It can be difficult to turn off the switch and return to home life. Make sure you keep a strict schedule and don't allow yourself to start working endless hours. Have a designated area to do your work and do your best to keep yourself on a normal schedule. The last thing anyone needs is to become burned out while working from home. Maintaining a similar schedule of hours and breaks will ensure you aren't overworking yourself.