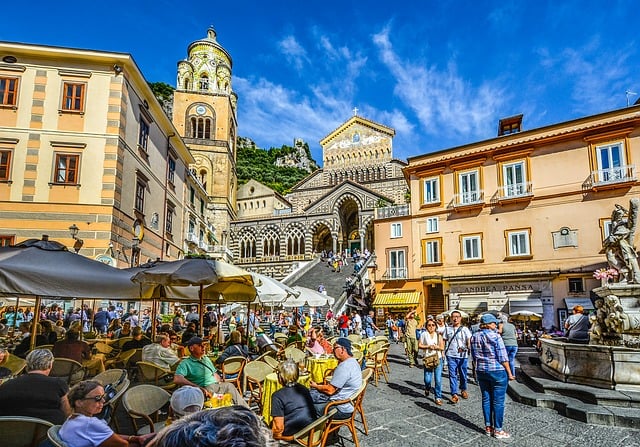 When marketing your restaurant to new guests, you need something unique and exciting to spark their interest. In many cases, hosting an event can help you bring in people who would not have otherwise visited your store. Starting promotions early and using a variety of tactics is essential to the success of your event. Social media, flyers, email, news releases, and networking with the local community are necessary to maximize attendance. Here we take a look at five events that will draw in new restaurant guests.
Fundraisers
Hosting an event to raise money for a charity, community schools, or a local sports team can help draw in people looking to support those causes, as well as people interested in the entertainment you've booked for the event. The offer to donate a portion of your profits will help you gain community support and increase the numbers at your event. You may also get a good deal of free advertising through community bulletins and word of mouth.
Holiday Celebrations
Creating events to celebrate the holidays is nothing new and can serve as a great way to attract new guests and tourist business. Christmas, St. Patrick's Day, Valentine's Day, Halloween, and Thanksgiving are just a few of the holidays you can plan an extravagant event for well ahead of time. You'll want to have themed menus, entertainment, decorations, giveaways, and games to help bring a festive atmosphere to your event.
Battle Of The Bands
Recruiting a variety of local talent to compete in a battle of the bands will help draw in large crowds and typically come along with a significant uptick in alcohol sales. You'll want to choose bands from genres that fit your theme and customer base. Do your research to ensure you're bringing in top talent, and the show is enjoyable for your guests. Involve your customers in picking a winner and hold raffles and contests throughout the night to keep them engaged.
Trivia Nights
Trivia can be a good draw on traditionally slow nights and keeps guests in your restaurant ordering drinks and appetizers. These events can appeal to a wide variety of age ranges and will attract those looking for something fun but low-key. Monday through Wednesday nights are a good fit for trivia and can give a bit of a boost to your revenue early in the week. Have fun categories that fit your audience, and be sure to have prizes for all those involved.
Fantasy Sports
The popularity of fantasy sports has exploded over the last decade, and finding ways to cater to those crowds can be extremely profitable. Hosting fantasy drafts can bring in large parties and make your restaurant the place to be to watch the entire season unfold. Set up draft boards, create themed menus, and offer drink and appetizer specials as part of promoting your restaurant as the go-to for fantasy sports leagues.
We've worked with thousands of restaurant businesses just like yours. We've funded investments over the years that have saved restaurants from closing their doors and funded investments that have helped successful restaurants exceed their goals.
A restaurant cash advance from Quikstone Capital Solutions can help your business respond to market shifts, grow and profit. Click below to apply now!