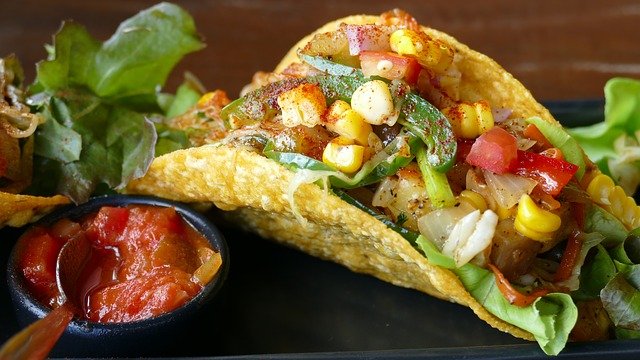 Many of the changes in the world recently have had a profound impact on the food industry regarding supply chain, dietary trends, and where consumers choose to make their purchases. As restaurants, caterers, bakeries, and grocers continue to adjust, there are some significant trends they need to keep their eye on. Here we take a look at five food trends for 2022.
Local Exotic Foods
Consumers, restaurants, and retail grocers have all been looking to source more of their goods from local vendors as delays and shortages with foreign and out-of-state suppliers continue to be an issue. This has brought on a new trend where farmers start to grow foods typically found in exotic locations. Fish farmers and ranchers have also jumped on board to offer more exotic options with hopes of providing more diversity in their local areas.
Vegan And Vegetarian
This trend has been on our list for the last few years as predominantly plant-based diets continue to increase in popularity. Even those who do not adhere to either diet have been seeking out these options. Restaurants have begun to create vegan menus, while grocers have started to carry a variety of alternatives to meat, cheese, eggs, and butter. Expect to see more of these products at both businesses as manufacturers continue to perfect their recipes.
Online Shopping
Since the beginning of the pandemic, the number of consumers who purchase the majority of their food online has exploded. The convenience of shopping or ordering restaurant food from the comfort of their own homes will continue to drive this trend well beyond the end of the pandemic. While safety has been the primary reason for this recent shift, convenience has always played a major role in shopping trends, which gives this staying power.
Meal Kits
Meal kits were just starting to gain in popularity prior to the beginning of the pandemic, and as many chose not to go out to restaurants, they quickly became a significant trend. There has been an increase in meal kit businesses, but restaurants and food retailers have also jumped into the game with their own offerings. These kits allow even the most amateur chef to put together a restaurant-quality meal for themselves, their spouse, or their entire family.
Sustainability
The latest trend under the sustainability umbrella is zero-waste. This goes beyond simply making sure waste products are recycled and reused and looks at ways to avoid the wasted products in the first place. "Zero-waste cooking reduces food packaging via tactics like using reusable containers to buy in bulk, preserving your own foods, using fewer ingredients, and making most of your meals at home."
Quikstone Capital offers a way for owners of restaurants, catering companies, bakeries, and grocery stores to get the cash they need to grow without the hassle and expense of a traditional bank loan. If you're looking to renovate, purchase inventory, invest in marketing, or grow your business in another way, click below to apply now for a business cash advance.