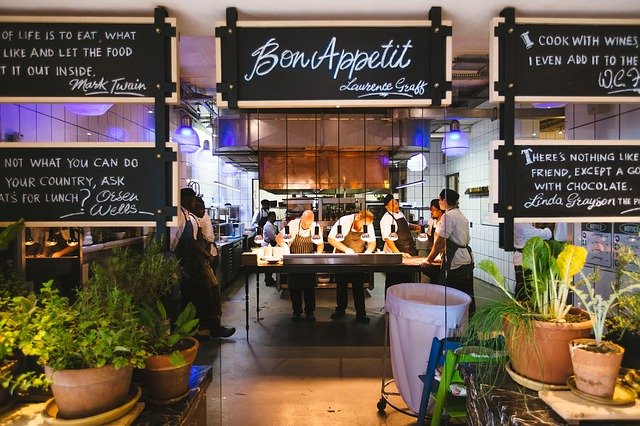 Every sale counts in the restaurant business and modifying your menu to maximize the amount each customer spends is a great way to increase revenue. There are several items that make for easy upsells and other dishes may just need a simple upgrade to make them more appealing. Here we take a look at five menu categories that will increase revenue at your restaurant.
Specialty Drinks
Specialty drinks can come in many different forms. Whether it's gourmet coffee, mocktails, imported teas, organic juices, smoothies or frozen drinks, unique beverages can make a big difference in your average check. Challenge your staff to bring in their own recipes and offer a reward for anything that makes it to your menu. There are even machines available now that can dispense your specialty beverages without the need to make them for each individual order. This provides you with a consistent product that doesn't require too much time to make.
Elaborate Desserts
Desserts have long been a way for restaurants to increase average orders. Taking your sweets to the next level by teaming up with a bakery or hiring on a pastry chef can be an investment well worth making. Expanding your dessert menu means you'll be able to appeal to a greater percentage of your customer base. Additionally, there is always the chance that one of your desserts becomes wildly popular and what your restaurant is known for.
High-End Wine And Spirits
Upselling alcoholic beverages is a part of every restaurant strategy and including some high-end options can fatten up a bill pretty quickly. Do a bit of market research and find out which ones will appeal to your current clients and work out an order strategy from there. You may also consider taking a look into emerging trends and new companies to find some unique offerings to add to your menu.
Side Dish Upgrades
Many restaurants offer side dish options and putting a little extra effort into making them special can go a long way toward increasing your average order. Some prefer to focus on the main course and don't want any side dishes at all, but for others it makes the meal. Instead of offering basic dishes, look to make your sides the star of the show and price them accordingly.
Organic Options
The organic craze is not going away. As more brands and distributors emerge, prices have dropped and availability has increased. This makes it easier to offer these types of options on your menu with minimal risk. You can create new items or simply offer the organic option for your current menu items. This has the potential to draw in an entirely new customer base.
In a time when restaurants need to get the absolute most out of every customer, upgrading your menu just makes sense. Looking in to local vendors and comparison shopping with your current ones will help you to save money when expanding or modifying your menu, but there is still an investment to be made.
We've worked with thousands of restaurant businesses just like yours. We've funded investments over the years that have saved restaurants from closing their doors and funded investments that have helped successful restaurants exceed their goals. A restaurant cash advance from Quikstone Capital Solutions can help your business respond to market shifts, grow and profit. Click below to apply now!