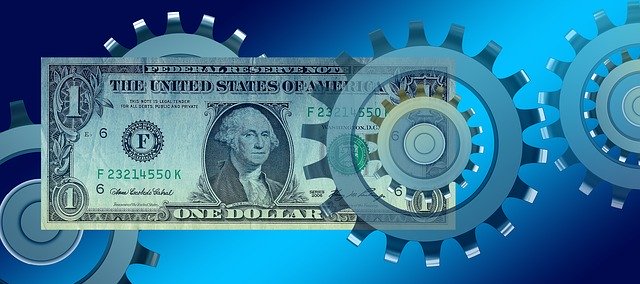 Contrary to what many may believe, actively working to grow your business during a recession is actually a really good idea. Customers will be looking for comfort and practical solutions, as well as innovative ideas that can save them money. Consumers are typically more open to new ideas during times of struggle and are often looking for brands that appeal to their personal beliefs and needs. Here we've outlined five practical ways you can grow your business during a recession.
Launch New Products And Services
Launching a new product or service that makes life easier or less expensive during difficult times can provide a significant revenue boost to your own business during a recession. Performing market research to determine the wants and needs of your customers will help you to carry or create the right products for the right time.
Here are some other items to consider when launching a new product or service:
Put the Focus on the People, Not the Product
Get Opinion Leaders On-Board Early
Be Revolutionary
Turn Your Product Launch into an Event
Take Pre-Orders
Release a Product Your Customers Will Want to Show off
Timing is everything for a product launch
Packaging
Your new product's name
Promotion
Know your target market
Know your competition
Test your new product repeatedly
Build Relationships With Your Customers
The ability to build relationships with customers is one of the major advantages of owning a small business versus a large corporation. Those relationships are what drive customer loyalty and repeat business, which is the backbone of your revenue stream. Being empathetic in your messaging and overall approach will show your customers that you care about them and understand the current climate.
A few tips for building lasting relationships with your customers:
Maintain a Positive Attitude
Acknowledge Your Client as an Individual
Share Knowledge
Be Open about Your Opinions
Exceed Expectations
Connect online
Show appreciation
Shop Around For New Suppliers
Times of recession can be a great time to reevaluate your supply chain and seek out new vendors. Whether it is to save money on inventory or gain access to new products, finding and negotiating with new vendors on a regular basis is always a good idea. During lean times, vendors may be more flexible on price and order minimums, which can improve your profit margins and help you to cut back on waste.
A few tips for seeking out new vendors:
Compare Prices
Monitor The Product Quality
Negotiate Vendor Terms
Try Before You Buy
Check Out Service Quality
Work With Customer Service Staff
Consider The Order Minimums
Adjust For Trends
Get Involved In Your Community
Challenging times tend to bring people together and getting more involved with your community can provide a host of benefits to your business. Building relationships with your neighbors and fellow business owners can open you up to cross-marketing campaigns, word of mouth advertising, new suppliers and increased brand awareness.
Some tips for increasing your community involvement:
Run workshops for local small businesses
Sponsor local events and charities
Get a pulse on your local customer base
Join your local chamber of commerce
Attend a National Small Business Week event
Sponsor a local sports team
Volunteer
Seek Out New Talent
An unfortunate side effect of a recession is of course a higher unemployment rate. While this is of course not good news for the country as a whole, small business owners may gain access to better talent than in times of great prosperity. Hiring on new talent during a recession can also be more affordable.
Some tips for recruiting new talent:
Offer great incentives
Create an attractive company culture
Use social media to promote your company's culture, vision, and mission
Advertise in imaginative ways
Personalize your recruitment processes and communications
Use your current employees to promote your company
Quikstone Capital provides the capital necessary for small businesses to grow in any climate. Click below to apply now.