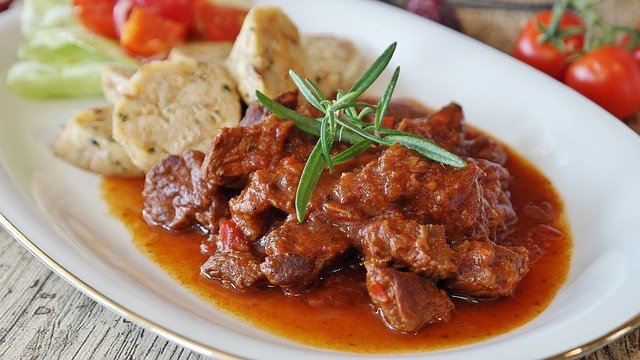 The concept of your restaurant has an impact on all facets of operating your business. From inventory, cooking staff and marketing materials, your concept will determine the direction of your business. Here we take a look at five concepts ready to take off in 2020.
Plant Based
"Plant-based sales were up 31.3% in the two-year period from April 2017 through April 2019, to a total of nearly $4.5 billion." Plant-based meat alternatives are showing up everywhere these days, from fast food to high-end restaurants. Now that the industry has developed a formula that appeals to everyone, we're starting to see restaurants opening that are operating under a purely plant-based model. It remains to be seen if this concept will catch on with the masses, but it's certainly something to keep an eye on.
Artisanal Soup
Soup has been a staple of the American diet since we first became a country. The latest trend is incorporating super foods, high-end ingredients and organically grown produce to appeal to health-conscious consumers. The concept of a soup focused restaurant isn't new, but the use of artisanal and organic ingredients has this niche beginning to take off.
Craft Tacos
"Americans Consume Over 4.5 Billion Tacos Each Year." Tacos are more popular than ever and many restaurants have opened with their own take on the traditional southwestern fare. Korean barbeque and fish tacos have been extremely successful and now popular dishes from across the world are being wrapped up in a taco shell.
Curry Casual
"According to a Washington Post report, there are over 40,000 Chinese restaurants across the nation and roughly the same number of Mexican restaurants — yet there are only about 5,000 Indian restaurants." Indian food is gaining in popularity in the United States, but the number of Indian restaurants is still on the low side. With relatively few competitors, it is a great concept for those looking to get into the restaurant industry.
Soul Food
"Soul food is a variety of cuisine originating in the Southeastern United States, and from the conditions endured by enslaved West Africans in this region. The expression "soul food" originated in the mid-1960s, when "soul" was a common word used to describe African American culture." Finding a great soul food restaurant can be very difficult outside of the southeastern United States. With amazing flavors and the love and care put into these dishes, you can expect to see this concept spread across the country.