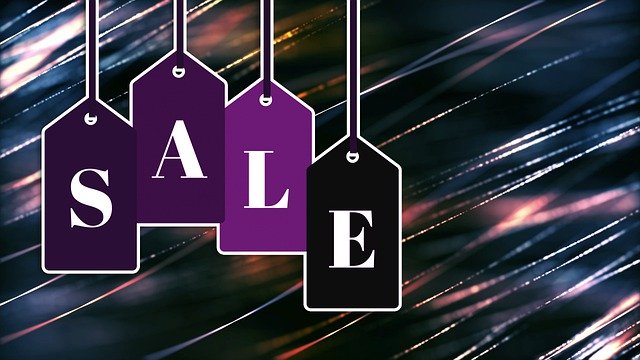 Running special promotions is a great way to generate revenue and build your customer base. Getting creative with your sales will make them fun and encourage more participation. Sales not only help to move the items that are discounted, but they also get people into your store to make additional purchases. Here we take a look at five sales promotion ideas for small businesses.
BOGO
This doesn't necessarily mean you're giving something away for free. You can make it buy one get one half off or any other variation that makes sense with your profit margins. It's a good idea to include an assortment of interchangeable products in your promotion as buying two of some items will not make sense for customers. BOGO promotions work well in a variety of industries, including grocery, retail, restaurants, and even salons.
Bundling
Cable, internet, and streaming services are well known for their bundled packages, but they also work well for small businesses. Bundling together complementary items provides value to your customers and helps you to clear out excess inventory. One strategy is to bundle less popular or new products together with some of your best sellers. This will get customers to try something different and potentially increase sales of those products in the future.
Raffles
While raffles do not directly generate sales, they can get customers into your store to potentially make a purchase. Find a big-ticket item that you know will appeal to your customer base and find creative ways for them to gain entry to the raffle. Raffles are meant to be fun. You can sell tickets directly, offer them to customers that spend a set amount, or hold social media contests with winners gaining an entry.
Price Drop
Promoting a limited-time price drop for some of your most popular items can have customers showing up in droves. These types of promotions are best saved for holiday sales as they can cut into your profit margins. In the case of overstocked items, carefully run the numbers to ensure you're still making a profit but still providing enough value to help clear the shelves.
Customer Rewards
Showing your customers that you appreciate them by offering exclusive deals is a great way to continue to build loyalty. Customer rewards programs provide a bevy of promotional opportunities. Since you should have their email address and purchase history, you can offer personalized sales on items they frequently buy or appear to fit their interest. You can also run promotions where members receive additional rewards for making purchases during a set time period.
Quikstone Capital's management and sales team have decades of experience in the cash advance and credit card processing industries. When you choose Quikstone Capital, you are choosing a reliable funding partner with a proven track record.
Consult with us, as your funding partner at no obligation, for a fair and accurate appraisal of both cash advance and processing opportunities for your business.