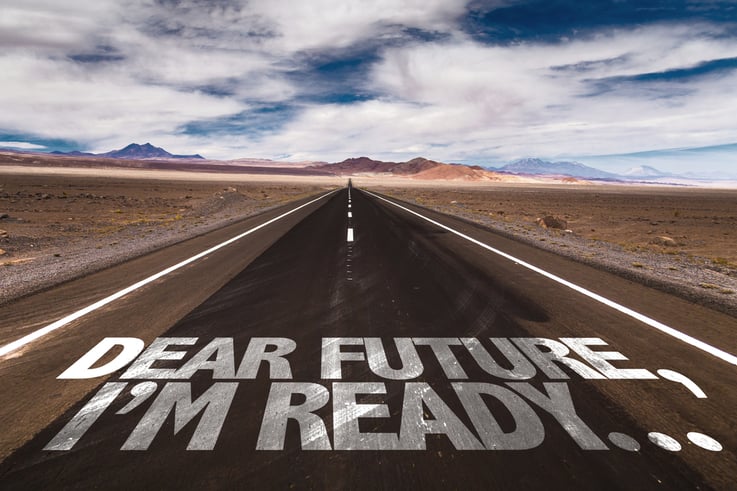 For more than two years, many business owners have been fighting for survival. The COVID-19 pandemic, supply chain shortages, the great resignation, and rising inflation kept merchants focused on the present without considering the future. But anticipating what may come next is critical if a business is to grow and prosper. That's the definition of making your business future-ready – anticipating future shocks and planning to minimize their effects, not with gimmicks or quick fixes but with sound business solutions.
Here Are Five Steps To Make Your Business Future-Ready.
Step 1. Make sure your business is in a solid financial position.
Do you have a current business plan? It would be best if you had a rock-solid plan to stay profitable. Does your business have strong and dependable cash flow? While experts say you can't cut your way out of a recession, you should put all your spending under a microscope during this time. If you could use some help funding your current business needs, use our ROI calculator to determine how a cash advance from Quikstone can help your business grow.
Step 2. Look at your business through the eyes of your customers.
Are you giving your customers the best experience possible? Meeting your customers' expectations is no simple feat. Recent research shows that delivering top-notch marketing and commerce experiences while always putting customers' needs first can significantly impact your bottom line.
Step 3. Invest in new technology.
When you invest strategically in the right technology and product offerings, you will likely come out ahead when the economy bounces back. Consider updating your POS and inventory management systems, adding digital signage, marketing automation, an interactive self-order kiosk, and lockers for contactless pickup.
Step 4. Go digital.
Did you know that consumers found 97% of the businesses they frequent online? A solid online presence allows you to build your brand and gain the credibility to attract more customers. Along with making your business readily accessible, your online presence also gives your customers an easy way to find out more about what you offer. Be sure to solicit online reviews on your website and social media sites and respond to any comments quickly.
Step 5. Be willing to grow.
There's no one simple formula to growing your business, but it takes the willingness to adapt to the current marketplace and try new things. Consider - hiring the right people, boosting your customer service, and investing in yourself, your business, and your community.
Since 2005, Quikstone has helped thousands of businesses like yours grow and prosper with easy, fast, and flexible working capital for all their business needs.
If you'd like to get your business ready for the future with any of these suggestions but don't have the cash on hand, Quikstone can help. There's a simple one-page application, and no collateral is needed. If you process credit cards, you could qualify for as much as $250,000. We have an A+ rating with the Better Business Bureau, and 80% of our merchants are repeat customers.
Contact us today to get started with a no-cost or obligation consultation.
Don't dream about growing your business,
make it happen with Quikstone Capital.