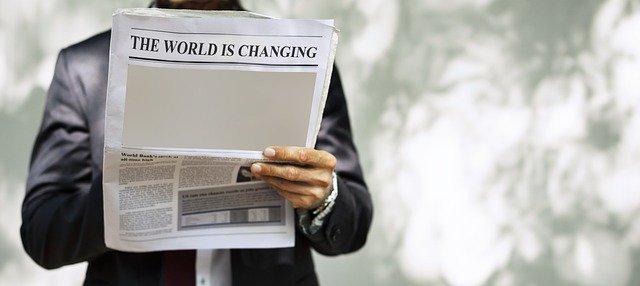 As the world continues to adjust, it is more important than ever to know your customers. Doing so can provide a bevy of benefits to your small business. It helps you to establish trust, build relationships, carry the right products, offer the right services and create effective and personalized marketing campaigns. Here we take a look at five things small business owners need to know about their customers.
Their Preferred Method Of Communication
"Why is it important to use an individuals preferred method of communication? It improves trust as the individual can see that you are interested in them and trying to understand and meet their needs."
On the larger scale as it pertains to marketing your business, you need to know which platforms your customers congregate on and what types of media they like to consume. Using a multi-channel approach that includes video, written posts, images and graphics will allow you to appeal to a wider audience while still targeting your ideal customers. Once someone has engaged with your brand, you'll want to determine if they prefer to communicated via email, text message, phone call or through a particular social media platform. Knowing this information will help you to better serve your customers as well as draw in new ones.
Their Contact Information
Knowing how to directly contact your customers will allow you to put your products and services in front of them in a personalized manner. Rather than speaking broadly through open forums, a customer's contact information allows you to reach them with targeted messaging that promotes relevant products.
Tips for obtaining your customer's contact information:
Develop a Customer Loyalty Plan
Tell Customers Why They Should Opt-In
Build Trust With Your Business Data
Host Online Events
Create Social Call-to-Actions
Look for Other Data to Track
Their Wants And Needs
"Understanding customers is the key to giving them good service which in turn results into strong customer relationships and new sales through positive word-of-mouth recommendation."
Tips for finding out what your customer's want/need:
Empathize with your customers
Offer free product demonstrations or to "trial" a service
Study your competitors
Give customers options
Reassure customers that what you're selling will work for them
What They Value
Knowing what your customers value most in a product or service will allow you to craft products, services and marketing campaigns that provide for those needs. Some examples of what a customer will value in a product or service include:
Low Prices
High-Quality Products
Quick Service and Good After-Sales Service
Products with Useful and Valuable Features
Online Purchasing and Delivery Options
Strong Stance on Social Issues
Environmentally Friendly
Organic or Artisanal
Their Perception Of Your Business
"For small businesses, a positive reputation can give them an edge over their more established counterparts, especially when customers know they will get excellent services and personalized attention. A small business can completely shut down due to bad press online." The image and reputation of your business will weigh heavily in your ability to maintain long-term success. Managing perception can be difficult. Highlighting your stance on social issues, community involvement, charity work and success stories with previous customers can all help to improve your reputation.
Tips for managing your small business reputation:
Be a thought leader
Be active and engaging on social media
Monitor, generate, and respond to reviews
Participate in community events
Quikstone Capital helps small businesses grow. Click below to learn more.