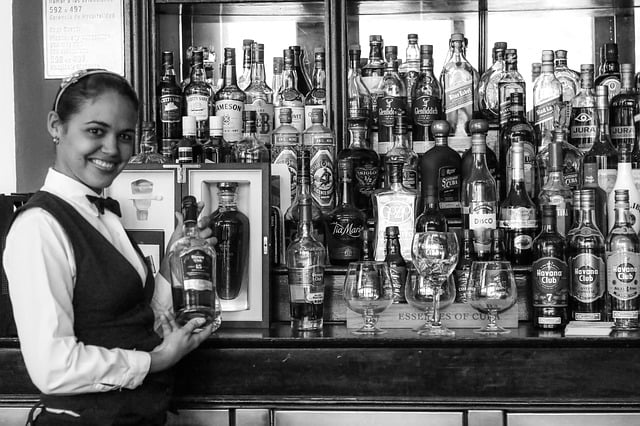 More often than not, when a restaurant is catering a wedding, they will be expected to supply a bartender for the day's festivities. As this is an important role at a wedding reception, you want to choose your staff member carefully and ask questions of the organizers to determine any themes or restrictions the party may have. You'll want to choose someone who is not only skilled and efficient with their craft, but someone who is outgoing and positive. Once you've made that decision, there are several tips to pass along to them to ensure their success.
Identify The Key Players
Obviously, the bride and the groom are your top priority, but there are several others that will require special attention in order to maintain a festive atmosphere. The parents on both sides should also be well taken care of. You'll also want to take note of who will be fitting the bill if you are hosting an open bar. While the goal is to make everyone at the event happy, these individuals will have the biggest influence on the perceived success of the reception.
Don't Over-Pour
Especially if there is an open bar, you want to be careful of your pouring. You certainly want everyone to be in a festive mood, but nothing ruins a wedding faster than people who get overly intoxicated. If anything, it's a good idea to under-pour. If it's an open bar, this should be your mindset. The idea is to keep the party going without anyone getting too sloppy. This is especially important prior to speeches and toasts.
Formal Dress Code
Unless it is otherwise noted by the people hiring you, you want your bartenders to be dressed to the nines. This includes their outfit as well as their grooming and hygiene. Every member of your staff should be dressed and groomed to the standards of the event you're working. Appearances matter at weddings, and if you're looking to gain future business from other attendees, your staff needs to exceed expectations.
Tools Of The Trade
Even if the wedding is taking place in a venue that has a bar, you should expect to bring all of your own tools and supplies. This include pouring spouts, wine keys, bottle openers, shakers, knives and anything else you use regularly behind the bar. The idea here is to be overly prepared for any request. You may also want to stock up on amenities such as lighters, matches, mints, hand sanitizer and tissues.
Energetic And Positive Attitude
When choosing your bartenders, personality should weigh heavily in your decision. A wedding is a celebration and potentially the best day of people's lives. The attitude of your staff should always be helpful and upbeat. This is a party. The last thing anyone wants to deal with is a rude or abrasive bartender, even if that works in your typical restaurant setting. Your staff should anticipate not being able to take breaks. Snacks and drinks should be brought along.