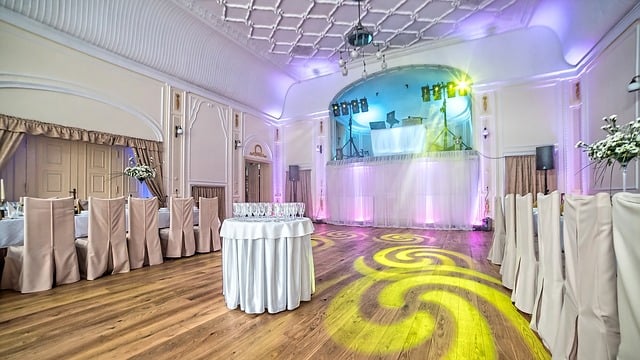 Restaurant events are an excellent opportunity to drive revenue, establish relationships and create a loyal customer base. There are several factors that go into hosting a successful event. Here are a few tips to help organize your preparations.
Timing
"Timing is crucial to the success of your event. Consider key dates, such as holidays or annual events in the community, that might compete with yours, or choose a theme to highlight. Also consider how much time attendees will need in order to plan ahead to attend, and how much time you'll need to prepare for the event." – American Express
Every event needs a theme, which will largely be determined by the timing of the event. Whether it's a holiday, change in season, sporting event or even a movie premiere, proper timing and an attractive theme is crucial to the success of your event.
Planning
"Planning a party involves using resources and staff -- even if it's a one-man operation -- so drawing up a formal plan and budget might get the ball rolling before the bills and hours start piling up. Thinking about the original idea of why you want to host an event and who you had in mind to invite can shape the where." – How Stuff Works
The better you plan for your event, the more likely it is to be successful and run smoothly. Make sure you have enough food, drink, entertainment, decorations and staff to ensure each guest has a memorable experience.
Budgeting
"Know how you are going to pay for the event. Most events are funded by sponsorships, ticket sales, internal marketing budgets — or a combination of all three. When you create your budget for the event, you'll need to estimate how much money you can realistically raise from each area. Before you book your venue or sign any contracts, it's a good idea to start signing sponsors first, or selling advance tickets to make sure there is enough interest in your idea to fund it." – Small Business Trends
The numbers need to make sense. Anticipating the amount of revenue you will bring in from an event can be difficult. Lean on past experiences as well as insight from other local business owners to be sure your event doesn't leave you in the red.
Promoting
"It's going to take money to get the word out about your event. Some options for doing so include: signage at your place of business, newspaper advertisements and local media websites, local bloggers, your own blog, social media, billboards, television and radio ads, and your email newsletter. Your reach in these (or other) various channels should play a direct role in the marketing mix you choose." – Nevada Small Business
Your event stands little chance of being successful if nobody knows it's happening. Starting early is key. Getting the word out through a combination of digital and traditional marketing tactics as well as word of mouth will determine the level of success you have.
Hosting
"Every event organizer needs to be actively involved in everything going on during the event. Help to hand out food, be at the front desk, or engage visitors in other ways just to get the event going. As long as people see you getting things done, they will most definitely help out or even stay longer than they probably would have." – Startup Guys
Get your face out there. The purpose of hosting a restaurant event is not only to drive revenue, but to personalize your brand and create customer loyalty. The more involved you are as an owner, the better chance you have to accomplish these goals.