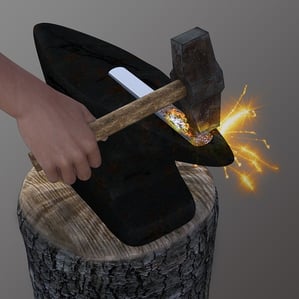 Driving small business growth requires a proactive owner with an eye on the future. Taking the initiative to focus on growth rather than just maintaining will ensure your business thrives even in lean times. Staying current on the latest trends and technology and continuously educating yourself on the tools needed to grow will help keep you ahead of your competition.
Ecommerce
A recent HubSpot article commented on the advantages of eCommerce in small business; "A large percentage of shoppers, 93% to be exact, actually prefer local businesses who offer online shopping. These buyers want to find something unique that's not available anywhere else, but they still want the convenience of online buying. Others like to buy online and pick up at their local retailer." eCommerce not only allows you to reach across the globe, it can increase your local business as well. Getting started may require hiring an expert to create and potentially run your eCommerce site.
New Products
Your latest tool for growth will always lie within your ability to create something that other people want. Keeping up with the latest trends, finding niche markets and offering unique products will make your small business growth sustainable. Setting aside a budget for innovation and encouraging creativity are necessary to develop new products. Additionally, new products are not limited to your own. Following the latest trends from across the country and overseas will help you round out your inventory.
Marketing Technology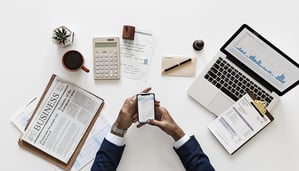 Blogging, social media, email and website optimization are all made easier and more prolific with the right investment in marketing technology. Being able to control all of your digital marketing efforts with a single platform helps you easily organize, track and adjust your strategy. There is a range of tools geared toward small business growth and finding the right fit is important. In many cases it is best for small business owners to invest in new employees or outsource to an agency to maximize the return on your marketing dollars.
Accounting Software
Being able to accurately track and analyze all of your financial data in one place provides many benefits. The Balance notes, "Whether you are running a retail operation where each transaction is electronically entered as it occurs or a one person consultancy where you are personally entering your transactions bi-weekly, using small business accounting software forces you to keep up with data entry and stay current." Accounting software comes in many forms and their tools allow you to detect theft, track inventory, uncover opportunities for financial gain and much more.
Working Capital
Sometimes the greatest plans never come to fruition because of a lack of working capital. The ability to pivot quickly is one of the primary advantages small businesses have over larger competitors. That flexibility can only truly be exploited when you have the cash flow to seize opportunities. Many small business owners seek funding when their business is in trouble, which is perfectly reasonable. However, the best time to seek capital is when you're stable and looking to grow.