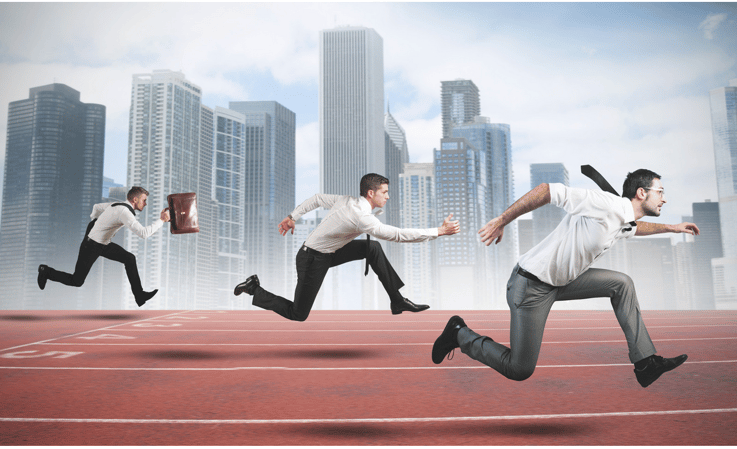 As a small business owner in 2023, you are facing more competition than ever before. With approximately 32.5 million small businesses operating in the United States, standing out and attracting new customers can be challenging. By using the right strategies, however, you can differentiate yourself from the competition and prove that your small business is a unique, invaluable resource for customers in your area. Here are five key strategies to help you rise above your competition (courtesy of the Better Business Bureau (BBB).)
1. Build your brand. To win customers over, it's crucial to have a strong business and marketing strategy in place that focuses on your brand.
Your brand needs to center around a mission, a set of core values, and a purpose. It needs to focus on providing your customers with a better experience than they would receive from larger competitors. It would help if you also were prepared to adapt to changes in the market and your customers' needs. The key to being competitive is a solid and consistent brand that customers can trust and rely on, which will help you build a loyal following.
Your brand will also help attract the right employees, partners, and vendors to your small business. It will help you build a strong network of like-minded individuals who believe in your mission, understand your goals, and are willing to help you achieve them.
2. Study your competition.
One of the most important things you can do as a small business owner is to conduct regular competitor and market research. Your competitors are constantly evolving based on changes in the market, and the best way to get ahead of the competition is to figure out what they're doing and how you can capitalize on those trends.
3. Stay focused.
It's easy to get side-tracked when you're getting started with your business. However, it would be best if you prioritize and focus on specific goals. This doesn't mean ignoring opportunities to grow your business, but it does mean identifying your key priorities and setting aside time to focus on them. This will help you strengthen your brand and build a loyal following, giving you a competitive advantage.
4. Act on customer feedback.
Customer feedback will help you identify areas for growth and opportunities to improve your business. The best small businesses are the ones that listen to their customers and evolve their offerings to meet their needs, which includes listening to their concerns and feedback.
5. Be consistent across your channels.
Consistency means creating a seamless customer experience across all your channels, from social media to your website. This will help you build a loyal following and a strong network, resulting in increased business growth.
Quikstone Capital Solutions is proud of our A+ rating with the Better Business Bureau. Since 2005, Quikstone has helped thousands of merchants with working capital for their business needs, including purchasing new equipment, hiring employees, stabilizing cash flow, expanding or remodeling, or increasing inventory. Over the past 18 years, our message has remained the same – we want to help small businesses succeed. It's a fast and easy process. Contact us today to get started.