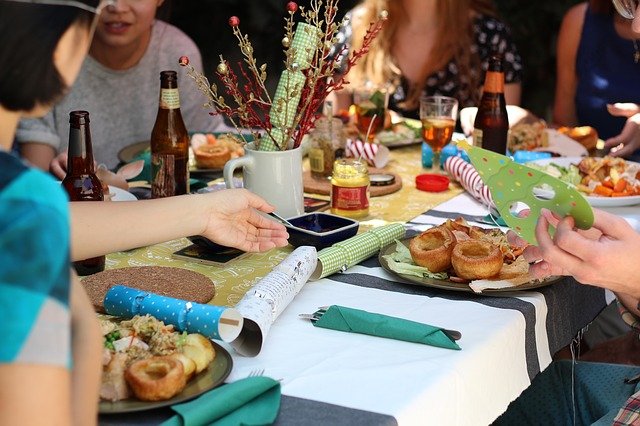 The holiday season is nearly upon us, and it's time for restaurant owners to start their preparations. It has been a trying time for many restaurants over the last two years, and investing more into your establishment may not be possible with the cash you currently have on hand. A business cash advance can give you the money you need to grow your restaurant without the hassle and time it takes to obtain a bank loan. Here we take a look at five ways restaurants can use a business cash advance this holiday season.
Marketing Promotions
Marketing initiatives are a great use of a business cash advance. Using your advance to run new promotions, create paid advertising campaigns, print flyers, bring on a new team member, or outsource your marketing efforts can all benefit your restaurant this holiday season. You may even consider shooting a commercial that can be used for television advertising or on social media.
Stock Inventory
The holiday season can be a very busy time for restaurants, and you're sure to want to do some experimenting with your winter menu. There also may be opportunities for you to buy in bulk, which can greatly enhance your profit margins. Obtaining the cash to seize those opportunities in a timely fashion is one of the major benefits of a business cash advance over a traditional bank loan.
Host A Holiday Event
While the pandemic is still ongoing, you can still put together an event that draws in crowds while keeping your guests safe. You'll want to have a special holiday-themed menu, festive décor, and a few fun giveaway items. When it comes to entertainment, you can hire a band, a magician, run contests, and even set up carnival games if you have the space. Events can give a big boost to revenue and create loyal customers.
Update Your Website
Your website is essentially your online storefront and should be treated the same way you would your physical location. Updating your site to give it a fresh look every few years is necessary, but you may also want to add some functionality. If you're not currently offering online orders, now is the time to start. Additionally, you may want to create a customer rewards portal that encourages loyalty and repeat business.
Upgrade Your Patio
Outdoor areas have become more popular than ever during the pandemic and have always served as a way to provide a festive atmosphere at your restaurant. Some key improvements could include new flooring, paint, televisions, sound system, and even a stage for live entertainment. You'll also want to look into things to control the climate. Outdoor heaters can make your patio far more inviting in the winter months.
Click below to apply now for a restaurant cash advance