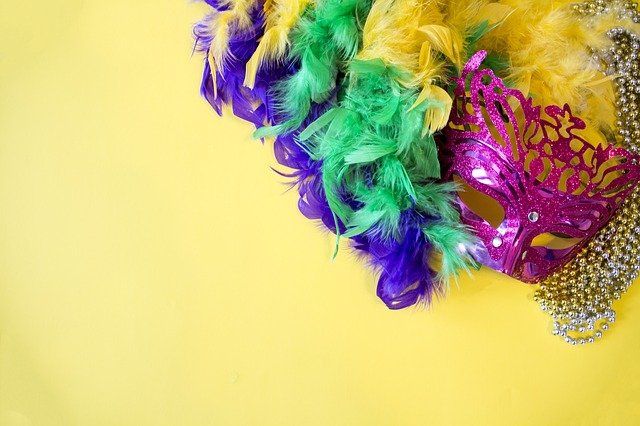 While the celebration will be a bit toned down this year, Mardi Gras is still a reason for restaurant owners to celebrate. There are an unlimited number of promotional opportunities and menu options that can help your restaurant generate revenue. At a time when people need every reason to celebrate, making this Mardi Gras special for your guests can help you to build loyal customers.
Themed Promotions
A costume contest or Mardi Gras trivia can be a great way to draw in guests and bring a festive atmosphere to your restaurant. You can use the world-famous King Cake and give out a prize to whoever finds the plastic baby figurine. These types of contests can be easily promoted through social media with the use of visual content such as videos and high-quality images. A simple flyer and signage within your establishment works as well.
Put Up Decorations
Decorating your restaurant and outdoor areas with the colors of Mardi Gras makes for an inviting environment for those looking to celebrate. "The 1892 Rex Parade theme Symbolism of Colors gave meaning to the colors. Purple Represents Justice. Green Represents Faith. And Gold Represents Power." Decorative masks and beads can also be used to decorate your tables or hung on the walls.
Serve Traditional Foods
Much like other holidays and celebrations, Mardi Gras has some traditional foods associated with it. Some of the favorites during the event in New Orleans include:
King Cake
Crawfish Étouffée
Dirty Rice
Po' Boy
Jambalaya
Crawfish Boil
Pancakes
Including these on a Mardi Gras menu is sure to catch attention. You might even try your hand at creating something unique inspired by these traditional dishes.
Hand Out Gift Bags
This is a great way to make your event memorable. Handing out gift bags that include beads, gift cards and company branded merchandise is a great way to satisfy your guests and generate word of mouth advertising. While you don't want to break the bank on these, make sure you're handing out quality and useful items. You don't want your promotional materials going right in the trash. Bottle openers, pint glasses and t-shirts also make great additions.
Dress The Part
Encourage your staff to dress up in traditional Mardi Gras gear. This would include the colors purple, green and gold as well as masks and hats. This is sure to entertain your guests and help them get into the celebratory spirit.
Click below for tips on investing in your restaurant business