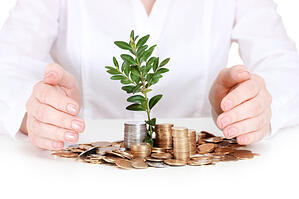 In today's market, it is important to make sure that your dental practice is experiencing consistent growth. This can be a daunting challenge because patients may be less likely to return to your dental office on a consistent basis. However, it is certainly possible with the right levels of customer satisfaction and a little business ingenuity. To aid in this venture, your dental practice can take advantage of fast funding with a merchant cash advance from a company like Quikstone Capital Solutions. Having access to quick cash can make all the difference in terms of operating as efficiently as possible. The merchant cash advance is paid back from future credit and debit card sales which offer you payment flexibility. We will take a look at several options that you can begin implementing today to ensure that you are on the right path.
Patient Education
You are the expert. Your patients have come to your office fully expecting that the level of care that they are to receive will be indicative of this. So, even if you are running low on time, make sure that you are as thorough and informative as possible with every patient. Your office staff can also make it a priority to conduct patient education centered activities throughout your community. One example would be to hold a "correct way to brush" demonstration for kids. This will start your relationship with potential new patients early and also increase the chances of their parents visiting for their own care.
Broaden Your Array of Services
Depending on where your dental practice is located, the demand for different services will be evident. For example, your patients might be very interested in obtaining teeth whitening and veneers. In other places, you may have an older population where dentures may be in high demand. It is your job to understand how profitable these services are and make sure that patients do not go to your competitors.
Secure Transparent Payment Options
Let's face it. Dental work can be very expensive and most people need a way to pay for it. Dear Doctor offers an explanation as to many payment alternatives for patients. It is important that your staff is very sensitive to this issue. Your practice cannot likely survive without high dollar treatment plans being completed. Most people may already have maxed out credit cards so they are left without an attractive way to take advantage of your treatment suggestions. Offering low-promotional financing options such as CareCredit may be one solution.
Increase Your Marketing Efforts
Implementing a new marketing strategy is likely to reap huge benefits in patient retention and new patient acquisition. You should take advantage of the traditional options like direct mail and advertise special promotional pricing for new patients. Sending out monthly or quarterly blog posts is another great opportunity to stay relative in the minds of your patients. Once you have email addresses, make sure to send out appointment reminders. All of your marketing efforts should combine into a successful plan. Periodically, review it to make changes where they are needed so that it does not get stale.
Join Insurance Networks
Sometimes, people may come into your practice because they pass by often but most people get a referral from their insurance company. See how many insurance networks are available for you to become a part of. You may not receive as much per treatment as you would without providing an insurance discount. Hopefully, this deficit will be exceeded by the income from new patients. There are many different insurance networks in existence and so you can take advantage of bargaining power when negotiating your contract.