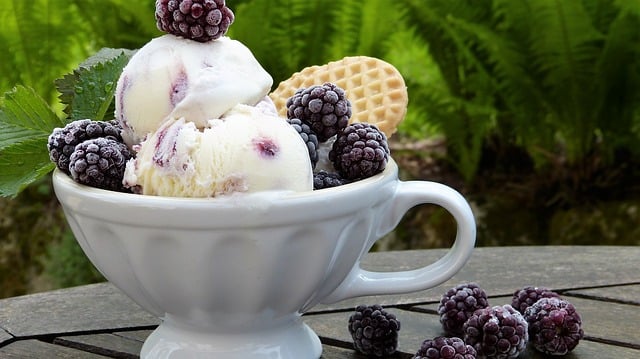 Summer is right around the corner, and for many restaurants, this is peak season. The last year and a half have been particularly difficult on the restaurant industry, but with things slowly getting back to normal, this summer represents a great time to get back into the black. Here we take a look at five ways to increase summer restaurant sales.
Specialty Drink Menu
Refreshing summer cocktails are only a part of an exciting specialty drink menu. While tropical and frozen drinks should be a major component, you also want to have a variety of non-alcoholic beverages to tempt your restaurant guests. Mocktails have come into style recently, and there are a plethora of enticing drink recipes to inspire your own creations. Be original and unique with your selection and create fun names and themes for your newly crafted beverages.
Summer Sampler Platters
There are a variety of different themes you can follow for your sampler platters that line up with the summer season. One idea is to create a barbecue platter that includes hamburgers, hot dogs, chicken, and steak as your protein, accompanied by roasted corn on the cob and various fresh salads. You could even incorporate a vegan platter that includes a variety of fresh fruits and veggies as well as a few vegan-friendly dishes.
Renovated Outdoor Patio
Outdoor areas can be a big attraction in the summer months, and investing in a few renovations can make your patio all the more inviting. An outdoor bar, televisions, fans, comfortable seating, and a stage for live performances can help keep guests entertained and spending money. Decorative items like water features and plants can add to the ambiance and add a touch of class to your outdoor space.
Live Entertainment Series
Scheduling various live acts to perform at your restaurant throughout the summer months can help you draw in crowds and give you plenty of material to promote your restaurant through social media. You'll want to book the entertainment well in advance and have a backup plan should someone need to cancel. Survey your customers to see what kind of entertainment they would be interested in and find popular local talent to fill your calendar.
Cool Desserts
Nothing beats a refreshing sweet treat on a hot summer day, and upgrading your dessert menu to include a few summer favorites can help generate additional revenue. Unique ice cream dishes, parfaits, fruit salads, pies, and cakes incorporating summer flavors can be a big hit among guests. If you're in a tourist-heavy area, you may consider adding a few local favorites from the areas your guests are typically visiting from.
Click below to download our free guide with more ways to grow your restaurant