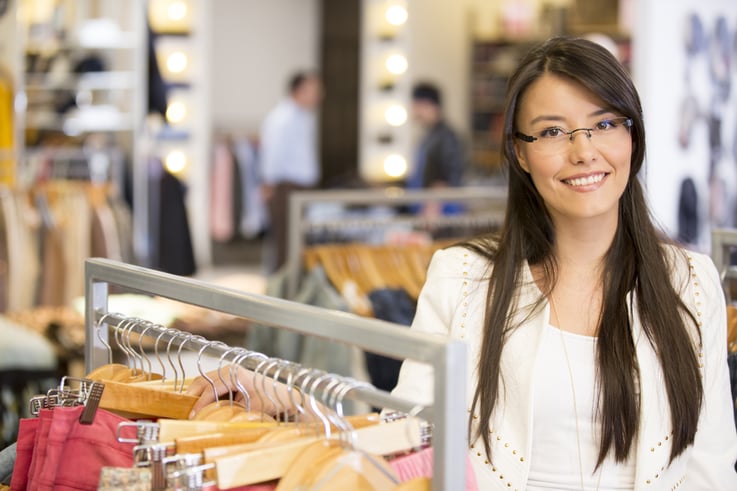 Retail stores have been hit hard over the course of the pandemic, with social distancing guidelines and shutdowns severely impacting business. Large online retailers have dominated the market over the past year, forcing small retail owners to adjust their business models to meet customer demands. As restrictions begin to ease, there are some key initiatives that store owners can undertake to regain the business they may have lost during the pandemic.
Launch An Ecommerce Store
Ecommerce has exploded over the last year, and retail had been strongly trending in that direction, to begin with. Relying strictly on your local community to support your store is no longer a viable business model. Convenience is everything these days. Ecommerce stores allow you to reach a worldwide customer base and provide them the luxury of shopping from home. Adding a drop shipping solution to your website will enable you to sell a host of new products without adding additional storage.
Run Fun Promotions
Investing in marketing campaigns is a must to draw customer's attention away from the big box stores and online retailers. Fun promotions like social media photo contests, drawings, and raffles are just a few ways to engage your prospective customers. Make the prizes worth their participation, and always include multiple winners, so more people come away with a positive feeling toward your promotion. Consistent posting to social media and participating in community events will help to build awareness around your store.
Start A Referral Program
There is no better means of advertising than word of mouth, and a referral program provides your customers with extra incentives to speak up about your business. Create a program that rewards both parties in some way to encourage further participation in your program. The rewards could include gift cards, discounts, branded merchandise, or a points system that can be used for future purchases. Spread the word about your program on social media and mention it to everyone that makes a purchase in your store.
Change Up Your Inventory
People visit specialty retail shops for a personalized experience and unique inventory. Consistently bringing in new things, importing unique items, and even creating your own inventory gives customers something that nobody else has, which can be a significant differentiator. It also gets people in the door to potentially purchase other, more common items. This is another reason why leveraging ecommerce and drop shipping is such a good idea. You can stock your store full of unique items without any upfront costs, greatly minimizing your risk.
Partner With Local Businesses
There are likely many other local businesses that have been experiencing the same struggles as you have and welcome the opportunity to partner up for cross-promotions. "Cross-promotion has the potential for a big marketing payoff because partners can successfully expand through each other's customer base. They can gain a credible introduction to their customers more effectively than with the traditional "solo" methods of networking, advertising, or public relations."
Being proactive and taking steps to alter your business model to fit the needs of today's consumers is a must for retailers looking to remain competitive. Quikstone Capital can provide your business with the funding it needs to thrive. The application process is fast and easy. Click below to apply now!