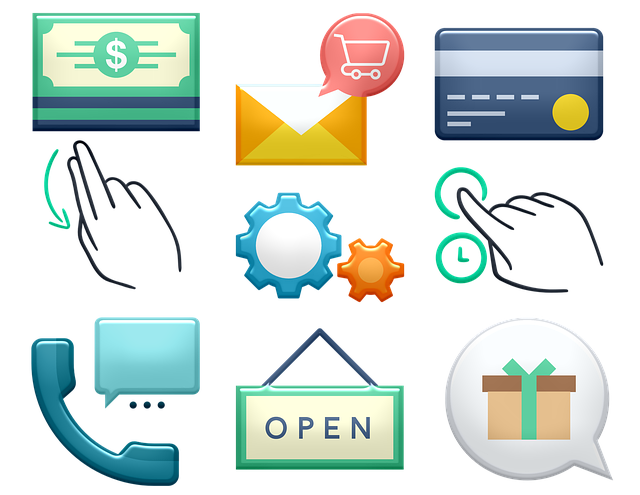 Growing a retail business requires an investment of time, money, and resources. Having the funding to market, expand and improve your store is necessary to continue building toward the future. Having a budget for growth initiatives and making smart investments is essential to sustaining a small business. Here we take a look at six great ways to spend a retail cash advance.
Ecommerce Store
"A recent study published in the Harvard Business Review shows that 73% of customers prefer an omnichannel approach to shopping." This highlights the importance of having both a brick-and-mortar shop and an ecommerce store. Ecommerce was already trending up prior to the pandemic, and it has accelerated greatly over the last year and a half. This trend is showing no signs of slowing down, and savvy retailers are seizing the opportunity.
Interior Renovations
As consumers begin their journey back into the world of in-person shopping, renovating your interior space to give a clean and welcoming feel is an excellent use of a business cash advance. This may include new counters, flooring, paint, and décor. You may even consider adding energy-efficient lighting and renovating your public restroom. The more comfortable your interior is, the more time customers will spend in your store making purchases.
Storefront Improvements
Renovating your exterior space begins with putting up new signage. Signs are still one of the best ways to advertise your business and draw in foot traffic. Putting up a new façade or simply power washing your storefront and sidewalk can make a significant difference in the appearance of your store. You may also consider having a local artist do a mural or adding other decorative pieces like plants, flowers, and statues.
Marketing Campaigns
Marketing tends to be overlooked by small businesses, but those that invest in targeted campaigns and allocate enough budget to do it right can have a tremendous amount of success. In most cases, small business owners will want to either hire a dedicated marketer or outsource their campaigns to an agency. Putting your budget in the hands of an experienced marketing team will typically provide a much better return on your investment.
Inventory Purchases
Being able to seize inventory opportunities when they present themselves can significantly impact your bottom line and profit margins. Often times distributors will have bulk deals or even excess product that comes at a special rate. Having the available cash to take advantage of these situations can be a financial boon for your retail store. Having cash on hand also allows you to capitalize on current trends and stock the products that are in fashion at a certain time.
Hire Employees
Hiring has become a major issue for small businesses in the last few months, with many unable to hold onto adequate staff to even keep the doors open. While retail has not struggled as much as the hospitality industry, it is always challenging to recruit and onboard new employees. A business cash advance allows you to invest in advertising your available positions and even offering hiring bonuses to qualified candidates.
Traditional lenders can have complicated applications and complex processes that may take weeks or months for approval. Quikstone Capital can provide you with an alternative source of funding that's fast and flexible.
If you process credit cards, Quikstone Capital can provide the business cash you need to help your business grow. Click below to Apply Now.