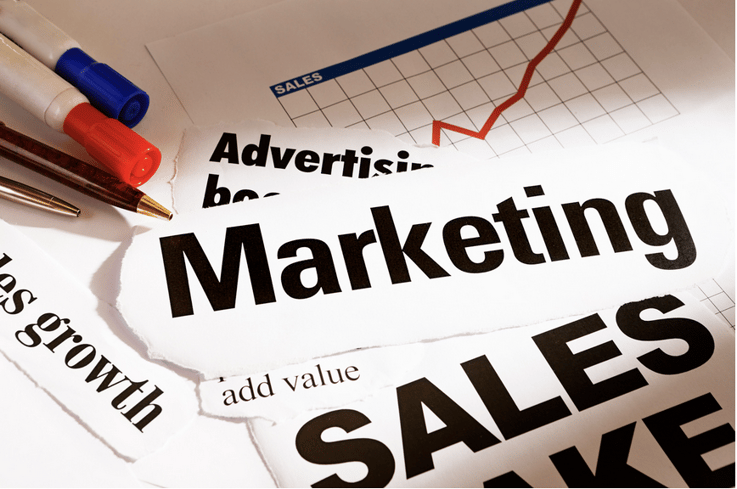 Sales and marketing are two distinct functions in a business that often find themselves at odds over budgeting, staffing, and the attention of the management team. These factors ultimately lead to a significant loss of revenue. While marketing and sales may see themselves as competitors, by working together, sales and marketing can create a cohesive strategy that drives revenue and growth for the business.
Here are six ways marketing and sales can align their strategies to fuel a partnership for growth.
1. Create a joint plan. Sales and marketing should work together to develop a joint plan for how they will collaborate. This can include setting goals for the year and creating actionable tactics for each department to follow. Sales and marketing should also define a set of terms that both teams can use when discussing their roles and responsibilities. This will help ensure that everyone is on the same page when it comes to how they talk about their goals, tactics, and results.
2. Define your target audience together. Marketing and sales must define the ideal customer profile and target audience. Sales can provide valuable insights into the type of customers they interact with daily, while marketing can use data and research to identify market trends and how they impact the target audience.
3. Align your messaging. Sales and marketing must use the same language, tone, and messaging to create a consistent brand image. Consistent messaging means ensuring that sales reps use the same product descriptions, value propositions, and key messaging in their conversations with customers that marketing has identified in their campaigns.
4. Collaborate on content creation. Marketing can create high-quality content such as whitepapers, eBooks, and case studies that sales can use as sales enablement tools. Sales can also provide feedback on the content that resonates with their prospects and customers, helping marketing to create more compelling content.
5. Use data to optimize campaigns. Marketing should use data to optimize campaigns and inform sales on the most effective channels and messages to engage with prospects. Sales can provide feedback on the quality of leads generated through marketing efforts, which can inform future campaigns.
6. Provide feedback. Sales and marketing should provide regular feedback on what is working and what is not. Sales can provide feedback on the quality of leads generated by marketing, while marketing can provide insights into the effectiveness of their campaigns.
By working together, sales and marketing can create a cohesive and successful strategy that will drive revenue and growth for you and your customers.
Since 2005, Quikstone Capital Solutions has proven to be an honest, transparent, and trustworthy partner specializing in small business funding. Quikstone has an A+ rating with the Better Business Bureau, and over 80% of our clients return to Quikstone after their first merchant cash advance. It's a fast and easy process. Contact us today to learn more.
Download our guide for more information on growing your small business!