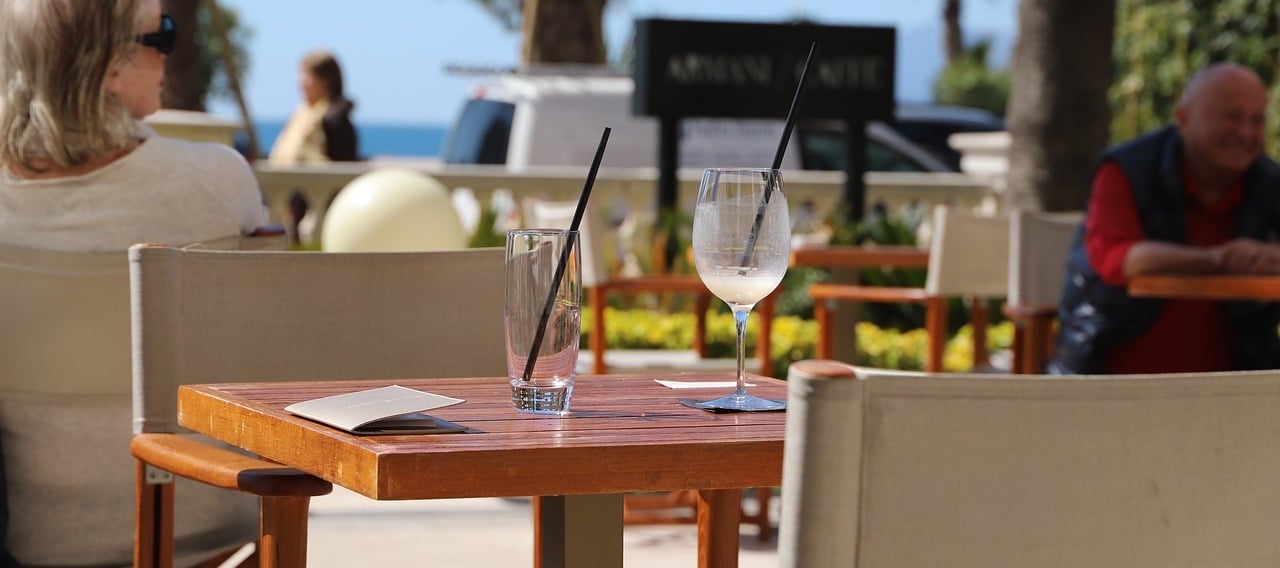 Creating a great outdoor atmosphere can make your restaurant a must-stop place for a Friday night date or even a Wednesday evening last minute "I don't want to cook" kind of night. Here are a few ideas to make your patio the most popular place in town.
Provide Doggie Dinning
If you don't own a dog, or a pet for that matter, you may not understand the appeal for a dog-friendly environment when it comes to dining out. Pet owners love their pets as if they are their children and love to take them out. Making your patio pet-friendly is a great way to draw a crowd that's looking for a restaurant that specifically caters to and allows Fido to come and enjoy the restaurant too. You should have a policy that protects your guests of all types, two and four-legged, and you should provide water and maybe even a few menu items for your furry pals.
Choose The Right Seating
When it comes to outdoor seating, it's not always an easy choice. You want furniture that's comfortable and inviting, but at the same time, the furniture should be durable and weather resistant. You should provide seating options of several sizes, from a party of two up to a party of 6, with the option to move tables together for more space if needed. This will maximize your patio space to accommodate the maximum amount of guests and keep them comfortable while doing it.
Install Proper Lighting
When the sun goes down, your patio space should come alive! With the right lighting, you'll create an inviting ambiance for a perfect night of dinner and drinks. You can use open flame lighting, like tea light candles or tiki torches, or you can go the electronic route with Edison bulbs or twinkling lights. Make sure that your customers have enough light to see their menu and their food, but don't make it so bright that it feels like day time.
Remember The Elements
The aspect of outdoor dining typically sounds wonderful until you factor in one thing: The weather! Here are a few ways you can make your guests more comfortable in any weather conditions:
Covered patio: This will protect your guests from the rain and from direct sunlight.
Large Ceiling fans: This will help keep your guests cool during the hotter summer months by creating a gentle breeze flowing through your outdoor space.

Standing heaters: Heating is vital for cold and chilly nights. Some guests will still prefer to dine outside if they will stay warm while doing so.
Include Live Entertainment
Offering live entertainment in your outdoor space is a great way to grow your customer base. Live music is a perk that many customers love and look for during their date night dinner selections. Live music encourages patrons to stay longer, order more, and in turn, spend more. The more lively atmosphere is proven to increase drink sales and boost the happiness of your customers.
Install An Outdoor Bar
Having an outdoor bar on your patio makes it easier for patrons to get drinks without having to go into the restaurant to order. The ease of access leads to an increase in beverage and food sales.
If you need help funding renovations to your outdoor space, we can help!