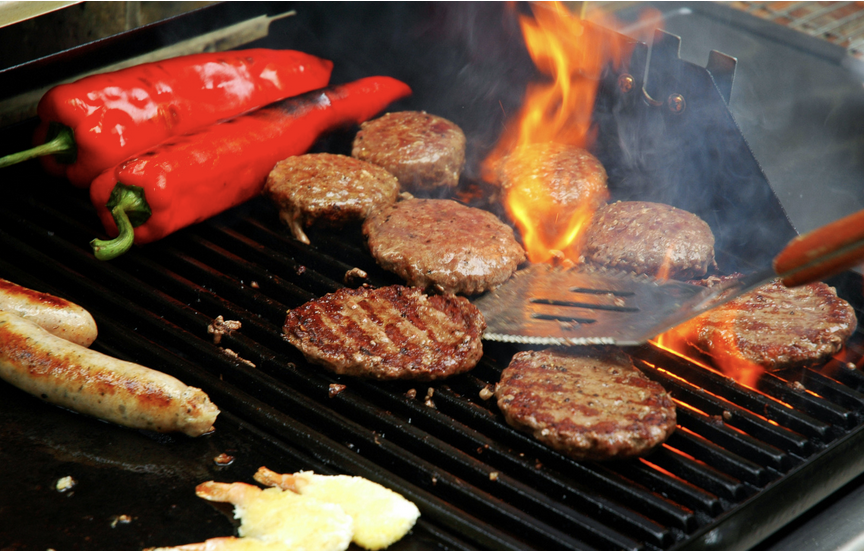 As restaurants gear up for summer, offering a special seasonal menu is a smart way to increase sales and ensure customer loyalty. In most cases, your menu is your restaurant's most significant selling point. There's plenty to consider when planning your menu, including food costs, versatility, and a mixture of classic and unique offerings to entice all palates.
A well-planned summer menu also allows you to use ingredients at their peak freshness, upgrading your dishes' quality. Create dishes that include in-season produce and menu items that traditionally fit the time of year.
So how do you get started planning your summer menu? We've got the skinny on how to build a masterful menu of delightful summer fare.
Keep dishes light and cool - No one wants to dine on a hot and heavy meal when the temperature rises. Your summer menu should include lighter selections incorporating fresh fruit, veggies, and summer seafood dishes. Shrimp is a staple on summer menus. Remember to include cool salads with a variety of locally sourced greens. Try using endive, butter lettuce, cucumbers, hearts of palm, and sugar snap peas to create your summer salads, and remember to create unique house-made dressings. Also, consider adding tapas or small plates for sharing, and be sure to include cold dishes like chilled soups and pasta.
Use Seasonal Ingredients - No summer menu is complete without adding seasonal veggies, including artichokes, asparagus, eggplant, and zucchini. Don't forget about fruit – peaches, blackberries, cherries, and melons are just a few to incorporate into your menu items and your cocktails.
Take advantage of the grill - Nothing says summer like grilled meats, seafood, and veggies. Whether guests eat inside or outdoors, a grilled dish will quickly get them in the summertime mood.
Consider grilling chicken, steak, or salmon with unique sauces and rubs. Flat iron steak is reasonably priced and perfect for the grill. Other dishes include grilled swordfish with asparagus or summer corn on the cob. Grilled pineapple, plums, and peaches on the grill are perfect for desserts or as sweet accompaniments to savory dishes. Thinking outside the box with grilling can be a great selling point for guests who want to try something new.
Create cool and light cocktails to compliment your food menu - When the temperature rises and the days get hot, there's nothing better than drinking something cool. Summertime and refreshing cocktails go hand in hand.
Chefs and bartenders should use seasonal ingredients when developing cocktails for a new summer menu. Even better if the ingredients are locally sourced because you're giving guests the freshest ingredients and helping local farmers in the process.
You can start slowly by promoting a cocktail of the day special. If the drink is popular, consider adding it as a permanent selection on your summer menu.
For guests looking for cool, nonalcoholic drinks, consider mocktails. And remember, just because these customers aren't drinking today doesn't mean they won't drink ever. If they're impressed by the complexity and taste of your mocktails, chances are they'll want to return to try the "adults only" varieties.
Test your summer menu - Creating a new seasonal menu doesn't happen overnight. It takes time and patience to organize a summertime menu. One suggestion is to test your new dishes in spring to be ready for summer. Phasing in a summer menu will give you enough time for cooks and servers to adapt to the prep and service.
Go digital - If you are worried about updating your menu, know that the process can be simple and inexpensive. Consider creating a QR code menu. It takes less than a minute to upload a menu in PDF format and convert it into a QR Code. You can then display your QR code on your restaurant's windows and tables. When a consumer scans the QR Code menu, they can view the entire menu on their smartphones. No special app is needed.
The process is easy for you too. A dynamic QR code allows you to update your menu whenever you want. Change menu items, add a logo, change the color scheme, and add a call-to-action. With a QR code menu, you'll save on printing and laminating costs, and you'll be able to make changes to your menu without creating a new QR code.
Remember to promote - As you refresh your summer menu, refresh your website and social media sites. Post inviting pics of your customers dining on your restaurant's deck or patio, profile your unique summertime cocktails, and let customers download menus with a quick click.
Incentivize your customers to purchase gift cards through special promotions. Create grill packages and picnic baskets for unique take-out options. If you have a deck or patio, book local performers for a live music series, food classes, and local event partnerships.
Since 2005, Quikstone Capital has been a trusted funding partner for thousands of restaurants.
If you need cash to get your restaurant ready for summer with a deck or patio, new equipment, or a fresh remodel, Quikstone can help. Quikstone's merchant cash advance is not a loan, and it doesn't take weeks for approval. If you accept credit cards, the process is fast and easy. There's a simple one-page application, no collateral is needed, and you could qualify for up to $250,000. From approval to funding takes just 2-5 business days. We have an A+ rating from the Better Business Bureau, and more than 80% of our merchants return for additional funding. Contact us today to be prequalified – there is no cost or obligation.