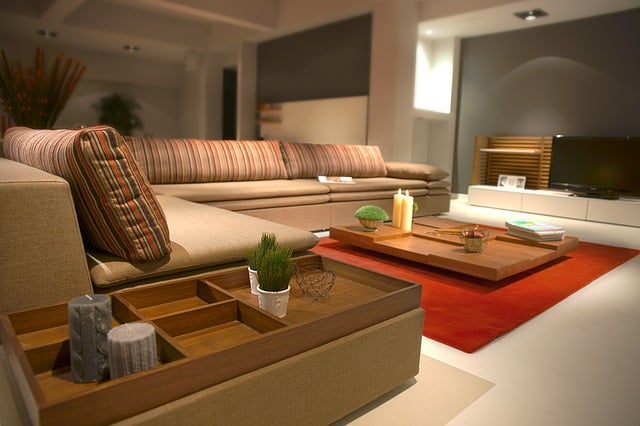 When clients come to a salon they are paying just as much for the experience as they are for the services they are receiving. This makes the atmosphere of your boutique an integral piece in drawing in and retaining customers. Here we outline 7 ways to create the perfect salon atmosphere.
Reception
Your receptionist should greet each customer as soon as they walk in the door with a smile. Your front desk area should be clean with comfortable seating and a variety of entertainment options to make the wait for services as enjoyable as possible. This may include comfy chairs, a television, magazines, snacks and beverages. First impressions are important and the entire image of your salon can be compromised if your reception areas isn't up to par.
Music
Your music choices should fit the image of your salon and the customers you wish to attract. You want to avoid loud or possibly offensive music while still matching the tastes of your clientele. Soft and relaxing music is generally your best option and can even impact the length of time and money spent at your establishment.
Scents
Aromas, whether good or bad, can create lasting memories and have a tremendous impact on a client's ability to relax and enjoy their salon experience. There are several options to make this happen including candles, wax burners, potpourri, fresh flowers and electronic fragrance dispensers. The key here is to have a gentle scent that is relaxing but not overpowering. Lavender, lilac and other light floral scents tend to work best.
Décor
Comfortable seating, paintings, pictures, plants and sculptures are all great elements to add to your salon décor, but going the extra mile in this aspect can make your salon stand out. Posting your service menu, your Wi-Fi password and having a self-serve coffee and beverage station can help differentiate your boutique. When it comes to the artistic elements it is best to incorporate unique, handmade or one-of-a-kind items.
Privacy
Each service should have its own section with plenty of space and privacy to make the experience as comfortable as possible. Your clients should be able to immerse themselves in the treatment or procedure they are receiving without feeling they're cramped up or being watched.
Staff
Your employees play a major role in the atmosphere of your salon. Their personalities should match the mission of your business. A friendly and knowledgeable staff not only shines a positive light on your business, it can also help you to sell your services. This can be achieved by making proper hiring decisions and providing continued training.
Refreshments
Food and beverages add a nice touch to your salon and can make your boutique feel more like home. Pastries, fruit, veggies, coffee and fruit infused water will add a bit of class to your salon and encourage your clients to stay longer. This can make it easier for your specialists to upsell additional services which will bring in more revenue.
Click Below For More Ways To Invest In Your Salon