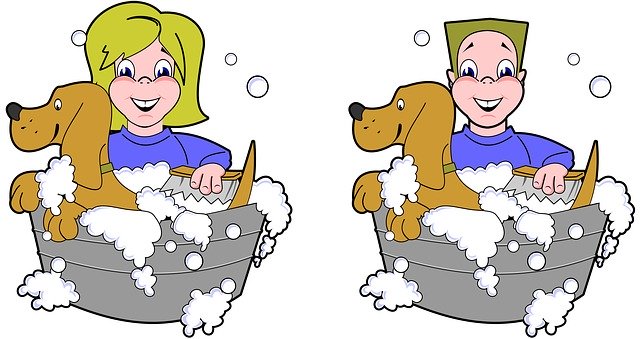 Pet spas are popping up everywhere these days which is causing an increase in competition among them. Finding ways to differentiate your company from the competition is essential to maintain and grow your pet spa business. Here are just a few ways to make that happen.
Tailored Clothing
Pet clothes have become an enormous industry and there is plenty of room to make your way into this niche. All you need is a sewing machine, measuring tape, materials and a clothier. Once you have those items, you can start to promote your service. This can be particularly profitable in the colder weather as well as the holiday season.
Tag Engraving
Many pet owners put engraved tags on their pet's collars for identification purposes as well as a fashion statement. Engraved tags alone may not be a huge money maker, but with the proper volume and upselling complementary items, they can be profitable. Decorative collars and harnesses should be displayed right near your engraving station and employees should be trained to upsell.
Customer Service
In order to succeed, a pet day spa needs to have staff that offer impeccable customer service. This means they must be kind, friendly and attentive, since pet owners are unlikely to leave their animals in the hands of an uncaring attendant and business. Training in customer and pet care may be the biggest investment a pet day spa can make.
Pet Bakery
When it comes to extravagance for a pet, consumers like to indulge their pets with the finest treats available, and many will shop at pet bakeries. These stores provide specialty baked goods, treats and cakes that come in a variety of tastes and seasonal flavors. Offering bakery treats at your pet spa will require that you either partner with a supplier or produce your own products that cater to this market.
Retail
It's beginning to get chilly outside, and this means that many pet owners will start to cover their animals with a coat to stay warm, boots to cover their paws from the ice and snow, and perhaps even a costume for the upcoming holiday season. Maintaining a retail department within your pet spa can be a prudent decision to make, and one that can boost sales and increase your bottom line.
Self-Service Grooming
Sometimes, a pet may not want to be touched by anyone other than its owner. At other times, an owner just wants to groom the animal himself or herself. This is why some pet day spas are adding self-service grooming stations that allow customers to bathe, cut and brush their pets. To correctly install this feature, your business will need workstations, grooming kits, and washbasins.
Outdoor Exercise Areas
The best type of spa treatment for a dog would be plenty of exercise (unless they're a Basset Hound). A fully equipped outdoor exercise area is a nice touch for any pet spa. This space provides an area where animals can safely run around, tackle each other, and utilize various apparatuses to get the exercise that every pet needs.
If you're looking for cash to improve your business, Quikstone Capital can help.