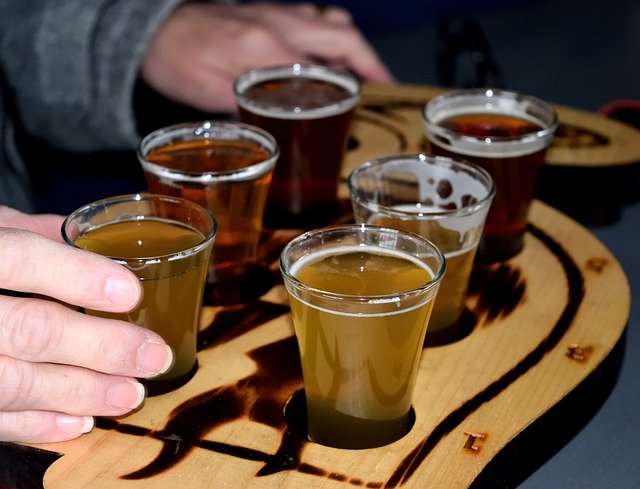 There are a wide variety of accessories that can help improve your customer's drinking experience. Selling alcohol accessories can greatly increase revenue and make it so your customers don't have to go somewhere else for these items. Here are eight accessories every liquor store should carry.
Basic Bar Tools
Bottle openers, wine keys, decanters, liquor dispensers, flights and travel liquor sets are all necessary items that can help to increase your liquor store revenue. Many customers have home bars that need to be stocked, and making your liquor store a one stop shop for these customers can greatly improve sales.
Glassware
Pint glasses, shot glasses, wine glasses and whiskey glasses can be great sellers. When stocking these products, try to get items that are emblazoned with your best-selling brands. Having the proper glassware can make all the difference in your customers enjoying their drink of choice.
Ice Buckets
Ice buckets and wine chillers are necessary items for an at home bar. When stocking these items, think stainless steel. They will go along with almost any décor and last forever.
Drink Coasters
Coaster come in many different shapes, sizes and materials. You'll want to carry a mix of disposable coasters and ones made from higher-end materials. These make great impulse items for customers hosting a party.
Flasks
While flasks are not as popular as they once were, there is still a great market for them and they take up relatively little shelf space. Smaller hip flasks tend to be the best sellers.
Whiskey Rocks
For those who don't want to dilute their whisky, but still have it chilled, whiskey rocks are the answer. These can be made of stone or even metal, and are a great upsell for your high-end whisky buyers.
Ice Cube Molds
Molded ice cubes are all the rage at high-end bars these days and many people are looking to bring this added flare to their home bar. These are a great upsell item for those customers looking to make unique cocktails.
Cocktail Shakers
This is another big item for the mixed drink crowd. Selling your customers on the difference a cocktail shaker can make in their drink experience will have these items flying off your shelves.