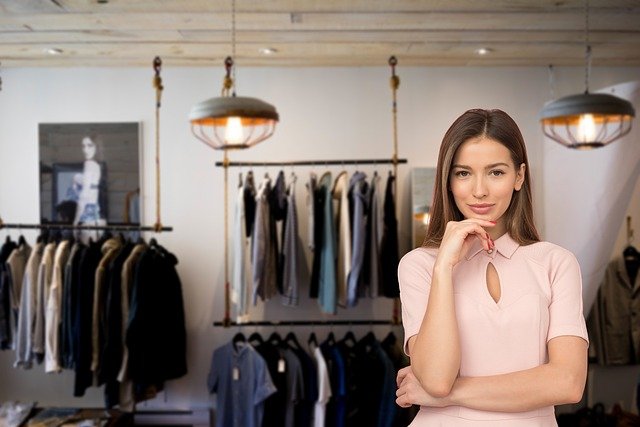 Online giants such as Amazon have become the biggest competition for specialty retail stores. The convenience and often prices cannot be matched, but there are other ways small businesses can gain a competitive advantage. Here we take a look at eight ways specialty retail can compete with Amazon.
1. Treat Customers As Friends
The biggest advantage specialty retailer owners hold over online giants is the ability to have one on one conversations with their customers. Everyone that walks in your door should be treated like a friend. Ask them their name, what they do, who their favorite sports teams are, what they do for fun. Try to find some common ground and engage them in conversation. The relationship you build with them could get them back in the door sooner than any product will.
2. Create An Inviting Environment
The longer you can get a customer to stay in your store, the more chances you have to make a sale. Your store needs to be clean, of course, but there are other components to creating an inviting environment. Using your theme and the demographics of your customer base, pick out décor and music that makes visiting your store a fun experience. Something as simple as a public restroom can make your store more appealing.
3. Offer Hospitality
One of the oldest tricks in the book for retail shops is to offer some kind of beverage to customers as they enter your store. This could be water, coffee, juice, soda, or even a glass of champagne. Doing so makes customers feel welcomed and can entice them to stay in your store longer than they originally planned. As with any marketing tactic, you'll want to gauge your return on investment to ensure you're not just handing out free stuff.
4. Share History And Fun Facts
Sharing little tidbits about the history of your store can help engage customers in conversation and lay the groundwork for a lasting relationship. Communicating fun facts about your products can have the same effect. These fun facts can also help sell your products as many people will want to tell the story behind the unique products they purchase to their friends and family.
5. Manage Your Inventory
Being smart with how you stock your store can make all the difference in your ability to drive revenue and be profitable. Pay very close attention to how much of each product you sell and the profit margins you're receiving from each item. When products sit too long, find creative ways to move them, such as sales, bundles, or offering them in online marketplaces. Do market research and survey your customers to determine which products you should carry.
6. Leverage Ecommerce And Drop Shipping
The world of online retail sales has exploded over the last two years, and that trend does not appear to be slowing down. With convenience being at the top of the list of customer demands, incorporating ecommerce into your business model is a near necessity. You can offer the items housed in your physical location and leverage drop shipping vendors to greatly enhance your inventory without upfront costs or the need for additional storage.
7. Strategically Display Your Products
The way you put your products on display and their placement within your store can greatly impact sales. A recent article published by Retail Minded outlines specifics on which items should be placed where within your store. Additionally, what can be seen through your storefront windows and even the height products are placed can influence the amount of foot traffic you receive at your store.
8. Develop A Loyalty Rewards Program
A well-thought-out loyalty rewards program can help you develop relationships and repeat business. These programs should be designed to provide value to your customers without cutting too deeply into your profit margins. Many stores use a points system that can be earned based on purchase amount, for buying specific items, or for making a purchase during a particular event or holiday. They should be made redeemable for discounts on products that fit the interests of individual customers.
Growing a retail business involves making investments and having the available cash flow to seize inventory opportunities. A retail cash advance from Quikstone Capital can help make your vision for your retail business come true. Click below to apply now!