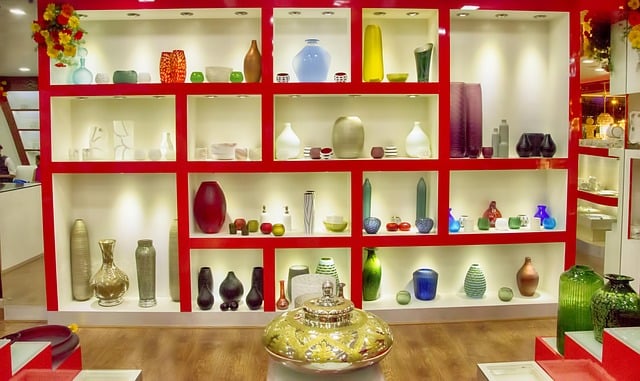 The competition in the retail industry is immense. For smaller retailers trying to compete with the likes of Walmart and Amazon, a distinctive brand personality and unique differentiators are needed. This can range from your customer experience to the products you offer. Here we outline eight ways to help your retail store stand out.
Jump On The E-commerce Bandwagon
If you can't beat them, join them. E-commerce helps small business owners reach new markets in at least two ways: it expands your reach to include those who could never shop at your physical store location, and it allows people a way to check out your products before coming into your store. There are many ways to market your e-commerce site online, including blogs, newsletters, social media, Google ads, and more.
Infuse Music Into Your Store
Smaller businesses often ignore the psychological aspect of sales as research and implementation of such tactics can be costly and time-consuming. However, there is one tactic you can use to influence retail sales with minimal investment. Believe it or not, merely playing the right kind of music at your establishment can have a profound impact on revenue.
Utilize Creative Pricing Strategies
Everyone knows that price matters, but lowering prices is not always your best option. In order to move products off your shelves, sometimes you need to be creative. This may even involve increasing your prices to reflect an item's exclusivity. As with any other industry, it is important to know the true cost of your inventory, including acquisition and display costs in order to create a pricing structure that is both attractive to customers and profitable.
Optimize Your Layout And Design
The layout of your retail shop has a significant impact on the perception of your business as well as your bottom line. Your store should be clean, comfortable, and inviting. Products should be placed strategically, and the customer experience should come first. Your storefront should reflect the desired vibe of your business and be welcoming enough to draw in foot traffic. Displaying signature items as well as affordable options along your entrance way will give customers an accurate portrayal of the rest of your store. If your design involves aisles, which most will, you want to make sure they are easy to navigate and that your shelves aren't so imposing that they cloud the atmosphere of your store.
Keep Your Inventory Fresh
Maintaining a fresh selection is essential in developing loyal customers and avoiding losing out to online competitors. To keep your inventory fresh and new, you need to be on the lookout for new and unique products continually. This may include visiting trade shows, networking with startups, or simply engaging with your customers. Trade shows offer a wide range of potential inventory and can even give you ideas to create your own unique products.
Make An Effort To Go Green
There are many benefits to operating a green retail business. It can limit your impact on the environment, save on energy costs, and even drive new business. It can also have a very positive impact on the image of your brand. While going green may seem like a daunting task, it is easier than you think.
Invest In Marketing
The world of marketing is changing rapidly with the advent of digital marketing and social media. If your company isn't taking advantage of these avenues to get the word out about your business, you're missing out on a large portion of potential revenue. Hiring a marketing firm to run your campaign will ensure you get the most of out of your advertising dollars.
Increase And Improve Signage
It may seem silly, but having a sign that stands out to customers is important in driving business. It provides relatively inexpensive advertising and ensures your business will be noticed by people passing by. Depending on the look and feel you're going for, you may consider adding lights and neon to help to draw attention to your business.
Download our Investment Guide for more tips to help grow your Retail Business.