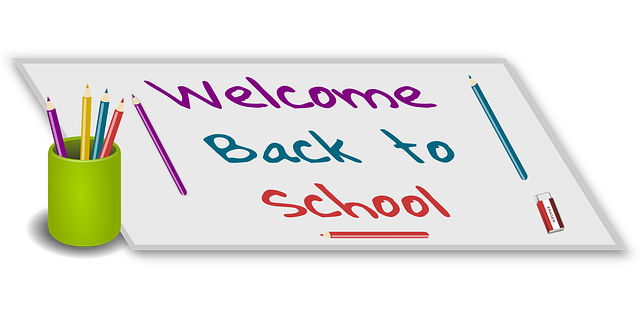 It's time for retail shops to start their back-to-school promotions. In what can be a very profitable season for retailers, the earlier you begin your promotions, the better. Having a well-orchestrated plan can help you stay ahead of the competition, maximize your revenue and develop long-term relationships with your customers. Here we take a look at six back-to-school marketing tips for small retail.
Deals And Discounts
It doesn't even matter if you typically sell back-to-school items. You can still run deals and discounts on popular items. Many people will be hitting main street to support small businesses during this season, and aggressive sales will help you claim your piece of the pie. Slashing prices will get people in the door, but make sure you leave yourself enough room to turn a profit.
Network With Local Schools
Networking within local schools to bring your promotions directly to the parents should be one of your top priorities for the back-to-school season. There may be opportunities to sponsor sporting events, advertise in newsletters, and even donate items to build awareness. Developing connections within the school administration and PTA can help to generate a great deal of word-of-mouth advertising.
Run Social Media Promotions
Everyone is on social media these days, making it a marketing channel that cannot be ignored. Parents will be looking for the best deals, while kids will have an eye out for the latest cool gear. Creating organic posts and leveraging paid advertising that target both audiences will give you the reach needed to make your back-to-school promotions a success. Video and high-quality images should be used to capture attention.
Bundle The Essentials
There are certain items that every child will need, and getting your hands on the list of required supplies can help you build bundled packages that will be a welcomed site too busy parents. You'll want to create bundles that fit boys and girls of different ages and market them accordingly. Research trends to discover the most popular items for each age group and create basic bundles that will fit smaller budgets.
Gift Card Giveaways
Gift cards are a great way to create new customers and to develop brand loyalty. Offering free gift cards based on a purchase amount will encourage shoppers to come back at a later date. They may even hand the card off to a friend, which helps you gain another customer. You can base your gift card amount on a total purchase and also hold a raffle for a more valuable card for anyone who visits your store during your promotion.
Collaborate With Other Businesses
Teaming up with other local business owners for cross-promotions can put your products in front of an entirely new customer base. These partnerships should be mutually beneficial to create a lasting relationship that can be leveraged throughout the years. Word of mouth advertising is the most valuable asset any small business can have, and making a concerted effort to create it is what separates you from the competition.
Click below for more ways to invest in your specialty retail business