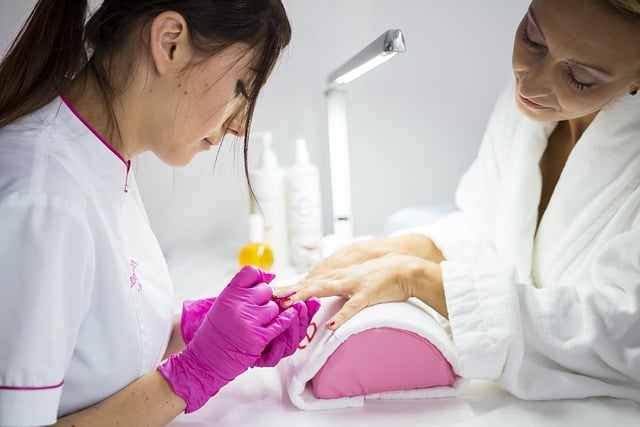 Along with the warmer months comes a whole new set of beauty trends to look forward to. Many of these trends have spawned from the lockdown, while others have been building for a while and have true staying power. Here we take a look at several of the top beauty trends for the summer of 2021 and beyond.
Long Hair Scissors Cut
"Although hair clippers have become ubiquitous in all barbershops and salons the world over, there is still a romantic edge to traditional scissor cuts. We would never seek to do away with their electricity powered cousins, but we think shears deserve their day in the sun this summer."
Shag Hairstyles
"Maybe the most iconic of all the 70s hairstyles, the shag continues to trend in 2021. And it's the perfect tweak to bring a grown out haircut back to life. And who isn't coming out of quarantine with grown out locks? The shag is adaptable and works on most hair types, textures and lengths. And it's low maintenance (remember we're bringing this out of lockdown with us), it looks as good air-dried, as it does blown out with a hair dryer."
Butterfly Money Piece
"Money piece is a great technique for clients who are looking to get in and out of the salon for a seasonal update, without committing to a full head of color or monthly visits which seems to have become a norm in the current climate. Due to the pandemic, many clients have started to opt for styles that are low in maintenance, and with a money piece, you can add a pop of color and enhance the overall look of your client quite quickly."
High Contrast and Color Blocking
"You can probably guess that block hair color falls along the lines of color block makeup and clothing—but for your hair. The technique involves coloring a section of hair in a contrasting shade, so it stands out against the rest of your mane, creating a look that's eye-catching and fun."
Magnetic Lashes
"At first glance, one might raise their brows (literally) at the mention of this product. In reality, lots of women are querying into their search boxes the phrase 'best magnetic eyelashes with eyeliner' in hopes to score the best deals. Looking further into the hype, here are the most understandable reasons why this beauty product is taking their places in beauty counters everywhere."
Microblading
"Talking about the Microblading Trends for 2021, Breala Raulino – a microblading pro and owner of BR Brows & Beauty in the East Coast – is on the course of accomplishing 8,000 eyebrows transformation. "I've had clients who have been penciling in their brows for years and never realized they could get a finished look with a semi-permanent tattoo," says Raulino. And according to her, with the right and proper microblading procedure, reshaping your brows can change your life."
Sustainability
"Surveys have indicated that skincare brands touting ingredient transparency are gaining popularity. Consumers want to know what's in their products, and rightfully so. This added pressure has caused companies to steer towards more sustainable formulas, whether via packaging, formulations, or reducing its carbon footprint. According to Barb Paldus, PhD, Codex Beauty founder and EWG board member, "If you can't make the sustainable choice when creating a product, even if it costs you more, you don't deserve to be creating a brand.""
Beauty With Mindfulness
"The concept and practice of mindfulness has moved from alternative to mainstream, so how can beauty and personal care ingredients help consumers live in the moment? There is evidence that the very act of doing something to nurture the skin can be beneficial, because it involves taking a little bit of time for ourselves. When people are busy though they also want to feel confident that every moment they take to unwind and relax is time well spent."
We've worked with thousands of salon businesses just like yours. Over the years, we've funded investments that have saved salons from closing their doors and funded investments that have helped successful salons exceed their goals. A salon/day spa cash advance from Quikstone Capital can help your business respond to market shifts, grow and profit.