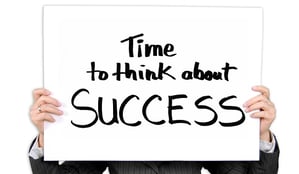 When you're a small business owner your success will be largely dependent upon your ability to steer your company towards prosperity. In larger corporations, many owners take a hands-off approach. That is something that is simply not possible for the CEO of a small business. Whether you've been in the game for years or you've just launched a new start-up, continuing to grow personally and professionally will directly correlate with the growth of your business. While no one is perfect, there are several key things you can focus on to ensure you are getting the most out of yourself in regards to growing your business.
Know What You Want
As the owner of a small business, it's your job to provide direction and guidance for your company. In order to do so, it's imperative that you know what you want and set achievable goals. Without clear set goals it's impossible to devise a plan for future success. This will also help to show your employees what they're working for and make them feel like they are a part of something great.
Broad Knowledge Base
Any great CEO is going to need a very diverse skill-set to be successful. With a small business, it is important that you are well versed with financial, marketing and project management strategies. When it comes down to it, every decision made throughout your business is ultimately your responsibility. If a key member of your team makes a mistake, it's important that you are knowledgeable enough to correct and educate them on where they went wrong. A broad knowledge base will also give you piece of mind that your team is performing their job at an acceptable level. Not every employee you hire is going to work out or be trustworthy. A strong understanding of every aspect of your business will help to ensure you're not being taken for a ride by a dishonest member of your team. This will also help you to fill the gaps on your own when your company experiences turnover.
Strengths And Weaknesses
While you want to ensure you have an in depth understanding, it's important to realize that you may not be your company's best asset in some roles. The ability to delegate responsibilities to those that have an expertise in their field will help you to focus on business growth rather than micromanagement.
Constructive Criticism
If you are going to run a successful business, it is important that you realize you won't always have all of the answers. No one is perfect and everyone makes mistakes, if there's a part of your job that you're not particularly good at and someone points it out, you need to take that criticism to heart and not react in a negative fashion. If you expect your employees to take instruction and corrections the right way, you need to set the tone by doing so yourself.
Technology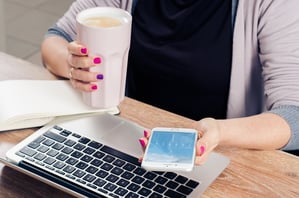 The business world is changing rapidly and technology is to thank or blame for most of it. Every business is feeling the effect of this change, and as the owner of your company, you need to be on the cutting edge of technology as it relates to your industry. Keeping up with technological advances and trends is essential for the future survival and prosperity of your company. This doesn't mean you need to be an IT director, but you should have a general knowledge of current and new technology being used in your industry. Don't be afraid to participate with Beta testing being done by tech start-ups, this could keep you on the cutting edge and establish yourself as a visionary in your field.
Personable
Having the ability to communicate with your customers and employees on a personal level can go a long way. This will get your employees to work harder for you and pick up extra work when needed. It also helps you to retain quality employees. This is also a great way to drive business. If your current and potential customers feel a connection with you, that relationship can lead to continuous business.
Chances
As the saying goes "nothing risked, nothing gained". If you want your company to be on top, and not just one of the players, you're going to have to take chances. Whether it is a new piece of technology or marketing effort, calculated and educated risks are the only way your business will grow. Even if your company is currently successful, be aware that standing still will eventually result in your being passed by your competition.
Availability
This goes for customers, employees and investors. Your time is valuable, but it's important that you make yourself available to those that drive your business. Having set times to meet with your employees on important matters regarding scheduling and business growth can have a dramatic impact on your bottom line. You also want to make sure you're there if your investors have questions about the direction of your business. Customers are the ones that pay your bills, not only do you want to be on top of any complaints, you'll want to nurture these people to provide continuous business.
Expectations
When your employees know what is expected of them, they will feel a sense of accomplishment upon completion of set tasks. It can cause tension and sour a relationship if an employee is being disciplined for not doing something they didn't realize was their responsibility. Setting the right expectations for your customers is also very important. You want to make sure they know exactly what you'll be delivering to them in order to ensure customer satisfaction.
In many cases small business owners lack the credit or collateral to access the money needed to remain flexible. Quikstone Capital Solutions provides cash for businesses. A merchant cash advance from Quikstone Capital Solutions is a business loan alternative that can help your business thrive and prosper, whether you need cash to buy equipment, cash to renovate or expand, cash to purchase inventory, cash to advertise or cash for emergencies. Quikstone Capital Solutions can help. Contact us for a consultation today or simply click below.