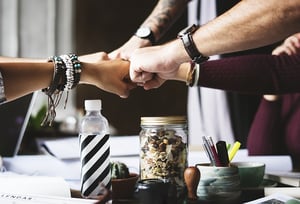 Being the owner of a small business has taken on a whole new identity in 2018. Important social movements such as #metoo and just about everything else in the news these days has encouraged owners to closely evaluate their company culture and take steps toward equality and providing a safe and healthy work environment. Anything that happens over the life of your small business is a reflection of yourself. Personal growth will help you grow your business. Sometimes that means keeping up with trends or mastering a new skill or technology. Other times you may need to step outside of your comfort zone and take risks. Here we take a look at what it takes to be a small business owner in 2018.
Be Socially Aware
Being aware of social issues and showing compassion to those affected will go a long way toward building an atmosphere of mutual respect and a true team mentality. Listening to your employees and acting on their concerns will give your staff added motivation to propel your business forward. Employees that feel like they are a part of a great company can be some of the best promoters a business can have. The outward impact of social awareness comes in the form of an improved reputation, a strong presence in your community, employee retention and added business from those that seek out socially conscious businesses.
Publish Content
Content comes in many forms including social media posts, blog articles, videos, images, graphics and much more. Taking some time to develop your personal brand by regularly publishing some kind of content will help to personalize your business and develop loyal customers. Publishing content to your website that is relevant to your business and of value to your customers will draw in visitors and make it easier for people to find you online. Posting to social media and carrying on conversations with your followers will expand the reach of your content, allowing you to draw in customers from your local community and beyond.
Keep Up With Technology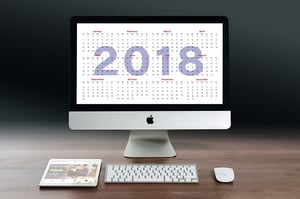 Technology has changed the way small businesses operate and if leveraged correctly can have a profound impact on your bottom line. Accounting software, inventory management software and POS systems can help you keep proper track of your business and identify areas of opportunity. Marketing technology can be used to automate processes and better track your promotional campaigns. Even if you're not the one that is actively using the technology, you should still have a working knowledge of any technology your business uses. This will allow you to gauge its effectiveness and evaluate the employees implementing it. Technology isn't all just numbers. Including technology to draw in and entertain your customers is a worthwhile investment as well. Audio/visual systems and Wi-Fi access can get customers to stay in your establishment longer, which usually means they'll spend more money.
Be Proactive
In order for your business to grow you need to have an eye toward the future and be willing to take calculated risks. Whether it's expanding to another location, offering new products, implementing new technology or acquiring funding, your business will only go as far as you are willing to take it. Taking a hands-on approach to your business and continuously working to build it in your vision is the only way you'll accomplish that dream you had when you first opened. While you always want to do your research and calculate your risks, it is important to step outside of your comfort zone every once in a while, as this is the only way to grow.
"Everyone has 24 hours in their day; business leaders know how to make the most of them." – University Of Georgia
Click Below For More Ways To Grow Your Small Business