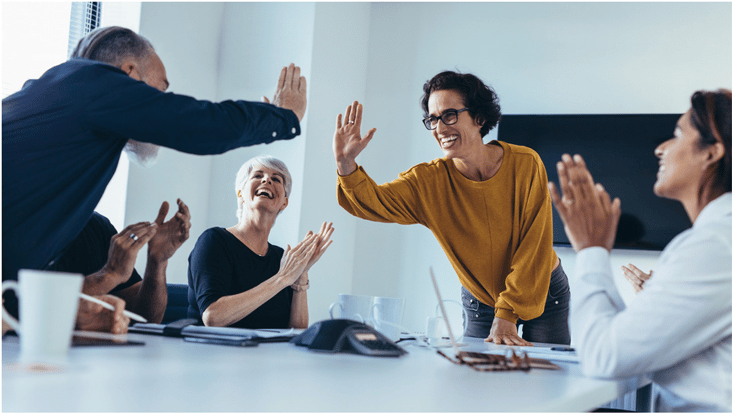 When Older Americans Month was established in 1963, only 17 million Americans reached their 65th birthday. A meeting in April 1963 between President John F. Kennedy and members of the National Council of Senior Citizens led to designating May as 'Senior Citizens Month,' the prelude to 'Older Americans Month.'
Historically, Older Americans Month is a time to acknowledge the contributions of older Americans to our country and our local communities. Every President since JFK has issued a formal proclamation asking that the entire nation recognize older persons in their communities. Older Americans are valuable contributors to the multi-generational workforce that exists today.
According to AARP, well over a third (37.3 percent) of the U.S. workforce are ages 50 and older, amounting to 16.1 million workers; almost 15 percent of the workforce, 6.4 million workers, are age 60 or older. There are over 2 million more women than men in the essential workforce. Among workers ages 50 and older, there are over 750,000 more women in the essential workforce than men.
Workers ages 50 and older are an important demographic within almost all industries and occupations. In the healthcare sector, for example, 37 percent of workers are aged 50 and older, and 15 percent are 60 and older. Workers 50+ also make up one-third or more of the workers in transit, critical retail, postal, social services, and agriculture.
Since 2005, Quikstone Capital Solutions has provided thousands of merchants with working capital for all their business needs, including hiring staff, purchasing new equipment, increasing inventory, expanding, or remodeling. If you accept credit cards, you could qualify for up to $250,000. It's a quick and easy process. There is a simple application, no collateral is needed, and funds are available in 2-5 business days. Contact us today to learn more.