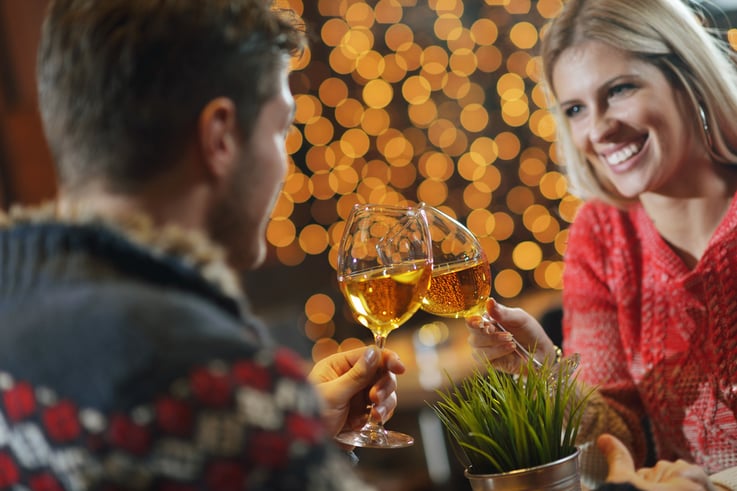 This year with valentines day falling on a Monday, chances are couples will be celebrating early, not only on the 14th but celebrating over the weekend too. Valentine's day can be a huge moneymaker for your restaurant. Here are a few ways to maximize profits over the holiday weekend.
Make It A 4 Day Event
Since the holiday falls on the most dreaded weekday, Monday, it might be a good idea to offer your valentines day menu and specials from Friday the 11th to Monday, February 14th. You can offer a different menu or special each day to make the valentines day weekend event more exciting and exclusive while still giving everyone a chance to celebrate and allowing you to capitalize on four nights instead of just one.
Offer Couples Meal Deals
Some chain restaurants offer a "2 dine for __$", and while most independent restaurants don't typically offer this kind of deal, it may be a good idea for specific occasions to offer such a deal. Deals like this are successful because they tend to limit appetizer, entree, and dessert choices to a select menu. This makes it easier for kitchen staff to prep, especially in bulk, and therefore less complicated and expensive. Meals will be out faster, and turnover on a busy night will be higher. Not only that, your customers will be fed at a discounted rate, which many people look for when choosing where to dine out as a couple.
Expand Your Dessert Menu
Valentine's day is has a heavy focus on desserts and sweets. Candy and chocolate have always been a pivotal part of this holiday, so for a limited amount of time, you can offer a special dessert menu catering specifically to the love of love and valentines day. Themed desserts are a fan favorite and are sure to sell well.
Offer Traditional Valentines Day Items
On valentines day, some couples look for restaurants that offer certain menu items that they associate with valentines day. Some romantics are looking for items like champagne and strawberries, oysters, steak dinners, etc. The passion for a romantic meal on valentines day is very important to some.
Download our guide for addition investment tips to grow your restaurant!