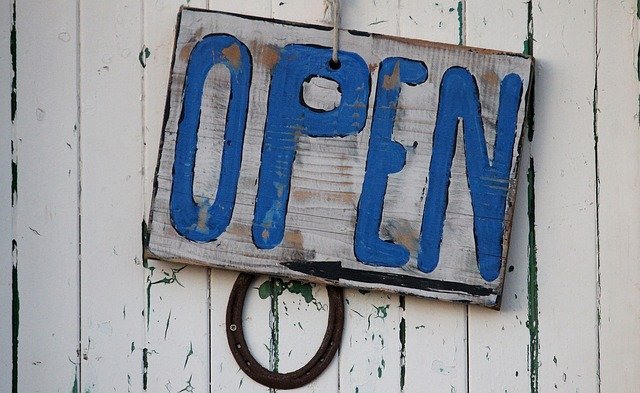 The pandemic caused widespread shutdowns in the restaurant industry, spawning a myriad of new trends that appear to have staying power. Chief amongst them is the concept of convenience. Restaurants that are able to adapt to meet customer demands tend to last longer than those that remain rigid and inflexible. "At the end of the day, restaurants can't say for certain how much digital and off-premises business they'll hold when the sector returns to some semblance of its previous norms. But there's little question convenience has its hooks in for good." There are several ways your restaurant can become more convenient.
Create a Flexible Menu
Today's consumers want variety and a chance to sculpt their meals to fit their tastes. While some limitations should be placed on this, you'll want to have gluten-free, vegan, and vegetarian options of your most popular menu items. There is no longer room for a "no substitutions" attitude in today's competitive market.
Implement Online Ordering
Placing an order for take-out or delivery should be made as easy as possible. You'll want to have an option on your website to place an order and pay. You may also consider taking it a step further and creating an app for your business. This may be costly, but considering the potential returns and the fact the industry is moving towards them, it's well worth the investment.
Offer Take-Out
Many people don't have the time to sit in a restaurant or café and enjoy a meal. Offering an efficient and fast take-out option can help you increase sales during traditionally slow parts of your day. Be sure you are organized and provide everything your customer will need to enjoy their meal on the go.
Curbside Pick-Up
The demand for curbside pickup exploded over the last year, and its popularity does not appear to be dissipating. This small perk can separate you from other businesses and gives your employees a chance to leave a lasting positive impression on your customers. Be sure to set aside designated parking for these orders and mark them clearly.
Delivery Service
If you're in the restaurant business and not currently offering delivery, it is a food industry trend that you must consider it immediately. A large portion of the population doesn't like or doesn't have the time to go out to eat. Today, it is less about location, more about convenience and getting your product to your customer.
Third-Party Apps
While the profit margins can be a deterrent, restaurants are wise to continue their relationships with third-party apps. McDonald's recent partnership with UberEats caused waves of delivery traffic, and it will be necessary for small businesses to sign up to remain competitive. This website makes it easy for customers to find you, and with ordering being so easy, it could really ramp up your delivery sales.
Meal Kit Delivery
Meal kit delivery services such as Blue Apron have taken a bite out of traditional foodservice outlets. With Amazon's purchase of Whole Foods, they have decided to enter the game as well. Meal kits have been glamorized as a way to enjoy restaurant-quality food and be able to bond with family through the preparation. While you may not compete with the big players on a large scale, offering the base ingredients for customers to recreate your dishes at home can still help put cash in the drawer.
Click below to learn more ways to invest in your restaurant business